Back to All News
New Drake Park boardwalk in Bend is perfect for a fall stroll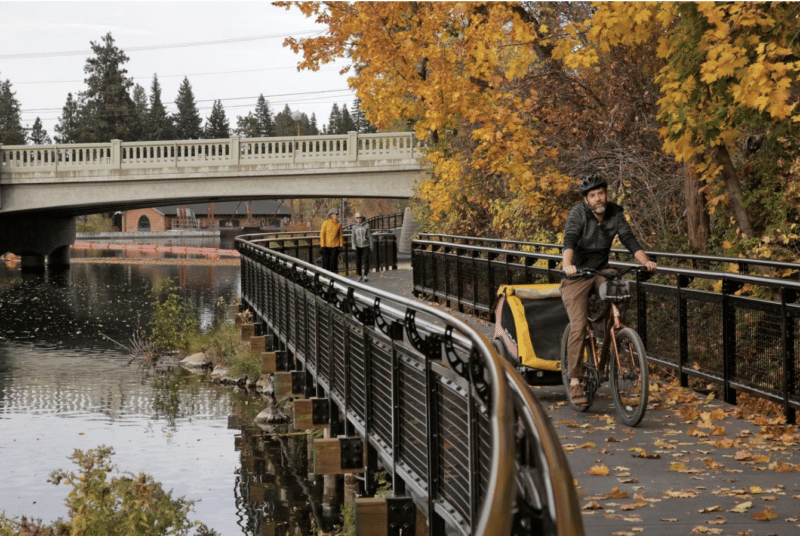 A cyclist explores the new boardwalk along Mirror Pond in Bend with a bike rental from Wheel Fun Rentals near RIverbend Park. (Jamie Hale/Jamie Hale/The Oregonian)
Drake Park has long been one of Bend's best attractions, and now it offers visitors another draw: a handsome boardwalk that offers a safe and scenic walking path along the Deschutes River.
Visitors can now enjoy the Drake Park boardwalk, which opened in August, offering an improved walking path over the edge of Mirror Pond that connects to nearby Pacific Park.
The Bend Parks and Recreation District allocated $7.3 million for the project, which broke ground in February 2022, though the cost eventually ballooned to $8.3 million, according to The (Bend) Bulletin, which reported on the boardwalk's completion.
The parks district said the project was not only meant to offer a better walking path, but also to address concerns like environmental impacts and ADA access in Drake Park.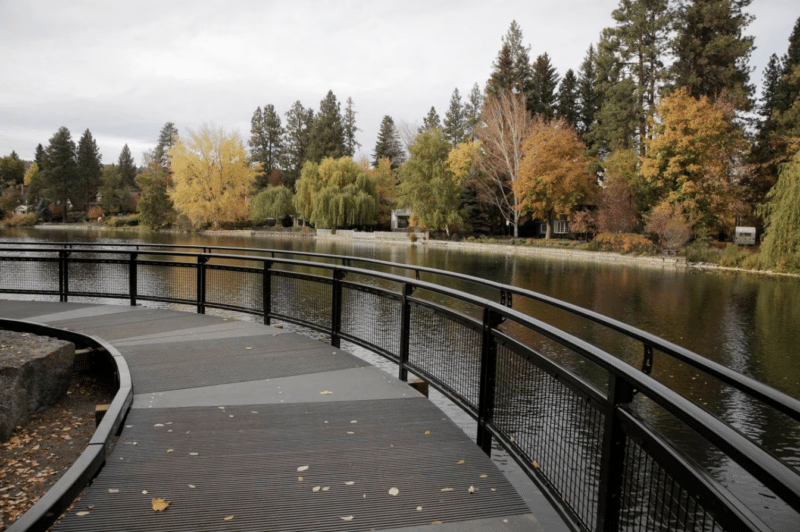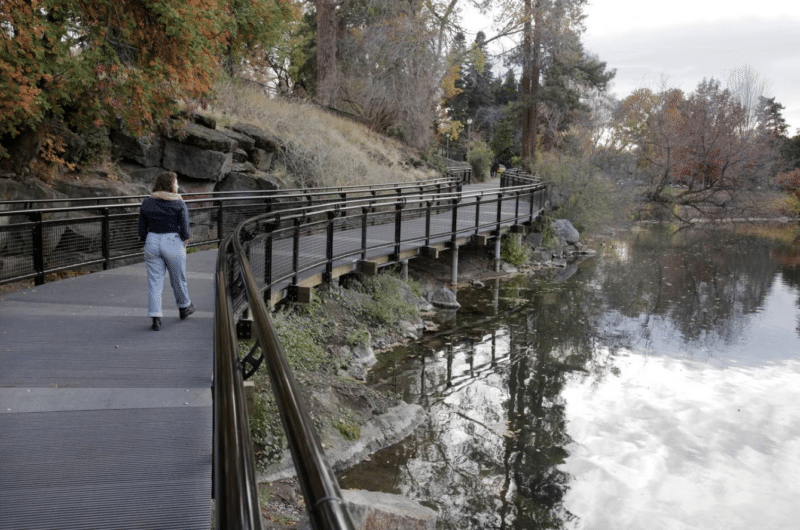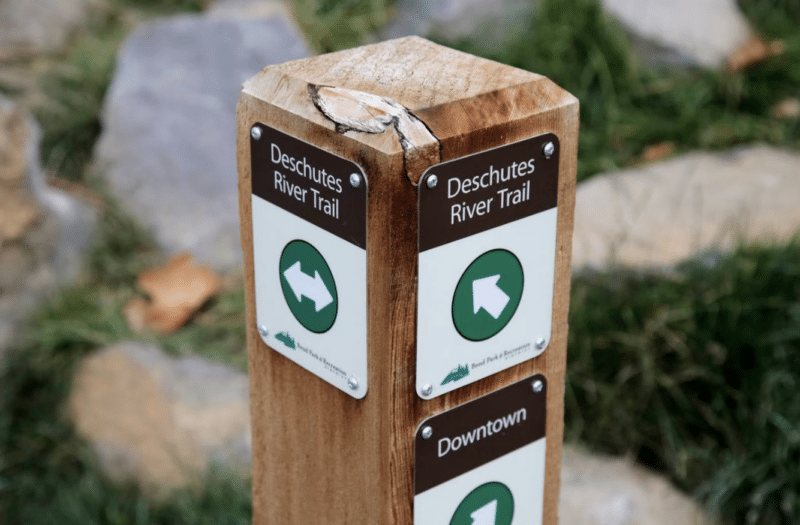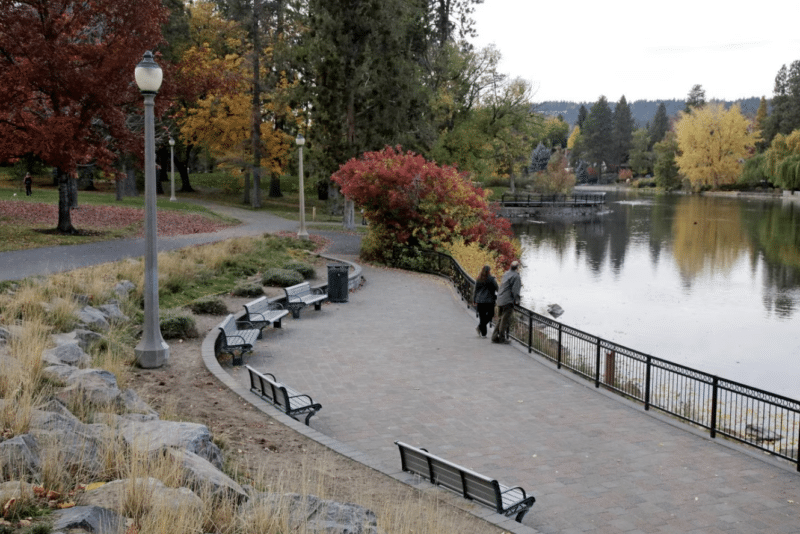 While there were always walking and biking paths in Drake Park, those who wanted to continue along the river north to another scenic pathway used to have to detour downtown and navigate a series of side streets. Now, the Drake Park boardwalk offers a seamless way to get there.
The Deschutes River flows 252 miles through central Oregon, from the Cascade Mountains to the Columbia River. The portion of the river that courses through downtown Bend is briefly dammed at Drake Park, creating Mirror Pond. The trail that follows the river in Bend is called the Deschutes River Trail, though several other trails go by the same name at different points along the waterway.
Walkers and cyclists can now enjoy the easy, well-graded pathway as it crosses the banks of Mirror Pond, a particularly pretty place to spend a fall evening. On a clear day near the end of October, people were out and about enjoying the boardwalk, as the pink sky reflected in the still water and yellow leaves fluttered from trees.