Back to All News
Time Out
The Best Things to Do in Los Angeles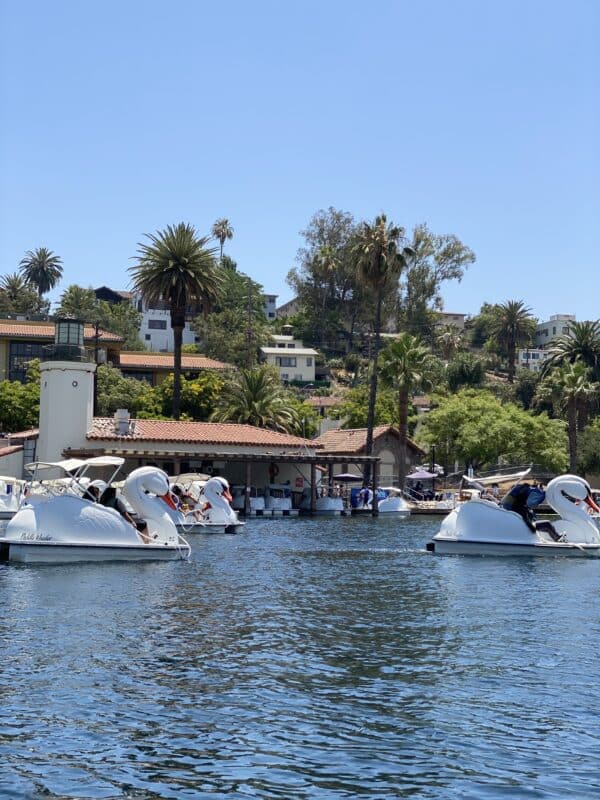 Looking for the best things to do in Los Angeles? We have you covered with the very best that L.A. has to offer. Whether you're a culture vulture, outdoorsy type or simply a lover of our fine city, there's more than enough here to keep you busy. Even lifelong Angelenos will find something new to add to their to-do list, between the city's landmark attractions that are still accessible, an ever-changing inventory of the best restaurants in Los Angeles, essential L.A. museums and even some off-the-beaten path secrets. How many of the best things to do in Los Angeles will you try?
Stroll through the stunning gardens at the Huntington Library, See L.A. from above at Griffith Park, or Pedal around Echo Park Lake!!
Wheel Fun Rentals Echo Park Lake 
What is it? A former reservoir turned public recreation area at the center of one of L.A.'s most buzzing neighborhoods.
Why go? The historic Echo Park Lake in recent years finally became a family-friendly destination worthy of its bold backdrop: the Downtown skyline amid the lotus flower blooms, fountains and the Lady of the Lake statue.
Don't miss:You can push your way through the lake in a swan boat ($11 per hour for adults and $6 per hour for kids, pricing is per person) or stroll around the path that hugs its borders. Online Reservations are required, click the button below to reserve your time!
✦ Reserve your Swan Boat Rental at Echo Park Lake – Book Now! ✦