Thank you for your interest in
Wheel Fun Rentals Franchise Opportunities
Wheel Fun Rentals franchisees have seen growth year after year that's consistent with these trends and are excited for what the future holds. But even a few years ago, when the economy was less stable, Wheel Fun Rentals continued to be a great value in family entertainment.  We have historically found that when consumers are cutting back, our high-value entertainment and amusement alternative does well. Whether in economic recession or boom, Wheel Fun Rentals expects to deliver solid revenue growth year after year.
WHAT WE'RE ABOUT
Enjoyable, Casual, Low-Stress Environment
Are you looking for a business that is enjoyable, not too complicated and offers a casual, low-stress environment? Maybe you're looking to change to a more relaxed lifestyle, or perhaps you're interested in a franchise with very little competition. Wheel Fun Rentals may be what you're looking for. We offer a winning combination of people and products, and our proven system that will help you reach your growth potential.
The Wheel Fun Experience
Wheel Fun is the nation's premier recreational rental chain. In leisure-time and tourist destinations, from toddlers to grandparents, we offer fun and recreation for the entire family. Additionally, Wheel Fun has created the only fleet of products designed for entertainment, safety and the reliability required for rental use.
Wheel Fun has been franchising since 2001. Fully researched territories along with exciting product fleets assure a quality consumer experience at an outstanding value.
Wholesome family activity for over 25 years
Over 12 million satisfied customers
Hundreds of thousands of dollars in donations to churches, schools, charities, YMCA, Girl Scout, Boy Scout, Salvation Army and other community organizations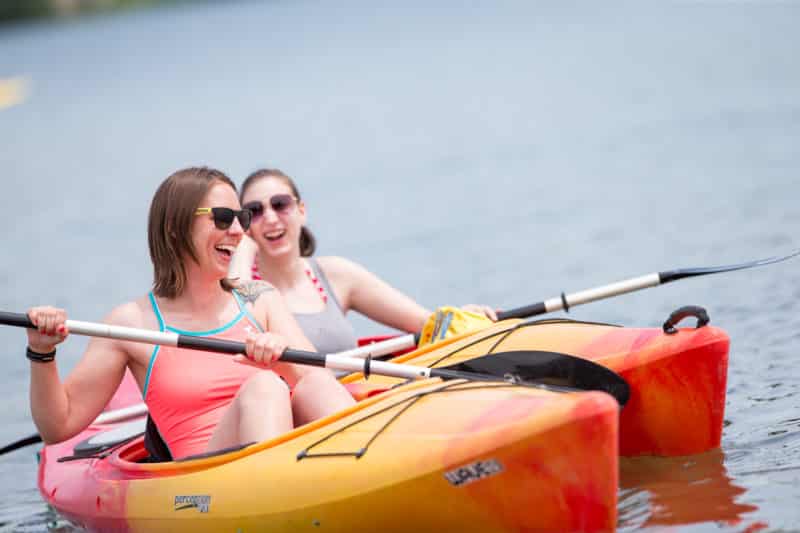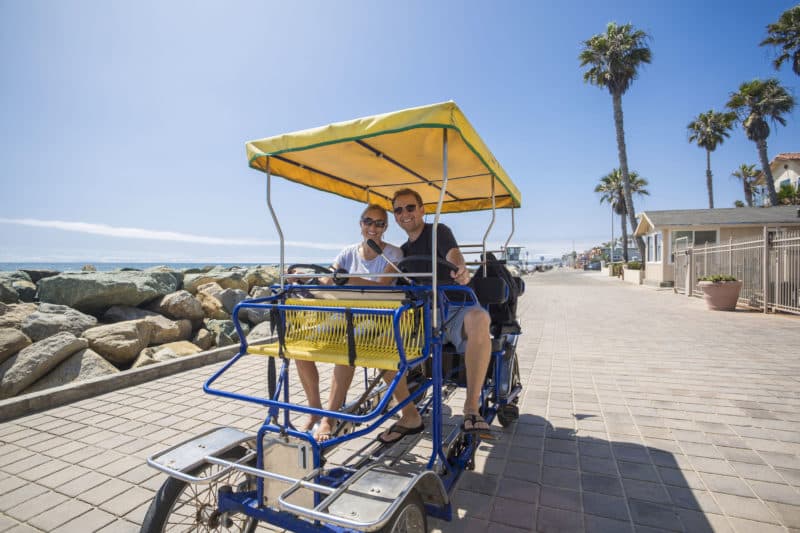 WHY BECOME A FRANCHISEE?
In addition to brand identity, fully-developed business operating systems, a great lineup of products, market analysis, and exclusive prime territories, there are many other reasons to have a Wheel Fun franchise:
Thorough Training
Attend the week-long Wheel Fun Training Camp in Southern California, and then receive ongoing training and support for as long as you are a Wheel Fun franchisee.
Ongoing Support
Receive the support of a team that will assist you on the road towards realizing your dreams. Take advantage of our field visit program, response hotline, owners association, and use our free in-house advertising agency.
Established Clout
Obtain preferential pricing from suppliers, including insurance at a system-wide rate.
Image & Branding
We strive to maintain a consistent "Wheel Fun" experience across all of our franchised locations. Our goal is modern amusement entertainment (think Disney®), in a leisure environment.
Earnings Claim
Unlike most franchisors, we're not afraid to provide you with information on historical results – not just the numbers on prime locations – on every Wheel Fun location. That information is part of our offering circular and we welcome any questions you may have.
"One of the biggest points of becoming a franchisee was the overall support;
the marketing and the support of the company."
– Reggie Drew (Franchisee – Santa Barbara, CA)
As a Wheel Fun franchisee, you will be part of a great, hand-picked team. You'll have the benefits of a nationwide system, supported by cutting edge technology, providing you with recognition and a brand image second to none, and the assistance of a franchisor that is committed to supporting you as you achieve your goals.
I'm ready to
Become a Franchisee
Wheel Fun Rentals has identified just 225 premier territories, equating to over 1500 locations nationwide. In each phase of development, we'll be looking for a few selectively chosen folks to join the Wheel Fun family. If you have good people and business skills, and a sincere love of life, we'd like to talk to you. Please contact us:
Wheel Fun Rentals
4526 Telephone Road #202 |  Ventura, CA 93003
Phone (805) 650-7770  | Fax (805) 650-7771
Toll-free: 877-Wheel Fun (877-943-3538)
info@wheelfunrentals.com
Click Here to Submit Franchise Questionnaire
Frequently Asked Questions about our Franchise:
How long does the process take?
Depending on how quickly you want to move things along, the process can take as little as 3 to 4 weeks to be qualified and awarded a Wheel Fun franchise.
What happens during this process?
We're looking for a few select candidates; ultimately we'll only have a few hundred territories (over fifteen hundred outlets). We get a chance to meet, show you the Wheel Fun opportunity, and answer all of your questions. At the conclusion of the selection process, both of us must be confident that the prospects for a mutually rewarding relationship are overwhelmingly positive.
What does it cost?
Depending on the territory, the total costs will be between $65,000 and $320,000. These amounts will vary depending upon your build out costs, size of territory awarded, and mostly the amount of equipment needed.
Is financing available and how much do I need to open?
Yes, you can usually finance from 50% to 70% of the total.
Will Wheel Fun Rentals provide me with a specific exclusive territory?
Yes, see our Franchise Agreement and Offering Circular for details.
Are prospective franchisees required to have a certain background type?
The best candidates can come from any background. We are looking for folks who love to work with others, have a good sales and marketing sense and have a strong work ethic and know how to enjoy life.
After the initial fee, what are my obligations to Wheel Fun?
The initial franchise fee grants you the right to the Wheel Fun system and the right to a specific territory. The fee also includes extensive training programs, as well as marketing and operational assistance. As a franchisee you will pay a fee based upon the gross sales developed by the business.
What other support do I receive?
Site selection: Our experienced team will offer territory analysis and identify specific sites.
Signage: You will get to use the Wheel Fun signage and custom logo.
Product: Our experts will help you determine the proper levels of inventory for each location.
Retail design & layout: A detailed design including signage and layout for your store will be developed that will produce the greatest utilization and retail flow.
Training for your team: Our training will provide you with the expertise needed to recruit, hire, and motivate your team.
Advertising: You will learn economical local advertising and promotions that really work. You will also be provided with time-tested collateral materials that will work in your marketplace.
Pre-opening assistance: Our trainers will be with you every step of the way.
Details, details, details: Our trainers will go into great detail with you before you open your store. You will even discuss things like answering the phone, opening and closing the store, hours of operation, career apparel, etc.
Wheel Fun Rentals franchises are available only in certain states. We do not offer franchises in jurisdictions where we are not yet registered (or otherwise qualified) to make offers or sales. The information on this website is not an offer to sell or a solicitation of an offer to buy a Wheel Fun Rental franchise. An offer for a Wheel Fun Rentals franchise is made by prospectus only.