Back to All News
Alamo.com
Family Fun on Coronado Island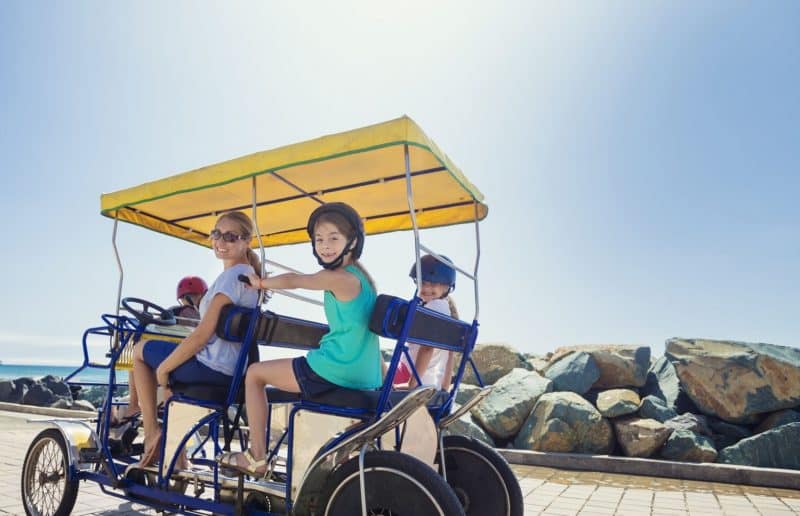 Located just 20 minutes south of San Diego International Airport and surrounded by the breathtaking San Diego Bay and Pacific Ocean, the quaint beach town of Coronado – known as "the Crown City" – is renowned for its pristine white sand beaches, gentle surf, mild year-round climate and family-friendly activities.
Historically located at the Hotel Del Coronado for over 20 years, Wheel Fun Rentals is now centrally located right off iconic Orange Avenue and offers the best self-guided electric bike tour of the island ensuring unparalleled outdoor fun on Coronado Island.    Make yourCoronado Island e-bike rental reservation online and save!
✦ Book Your Coronado Island E-Bike Rental Now – Save 15% ✦
Take in the View
Check out the tranquil and serene Bayview Park. Hidden from street view, locals consider the park one of the best-kept secrets in the city and it offers incredible skyline views of downtown San Diego. Rent a surrey — a four-wheeled bike that allows you and your family to cruise at your own pace while taking in the sights — from Wheel Fun Rentals on the peninsula's south end or Ray's Rentals on the north.