Back to All Press Release
Wheel Fun Rentals
Wheel Fun Rentals Hosts Interactive Booth at the Travel & Adventure Show in San Diego
For Immediate Release:
January 15, 2019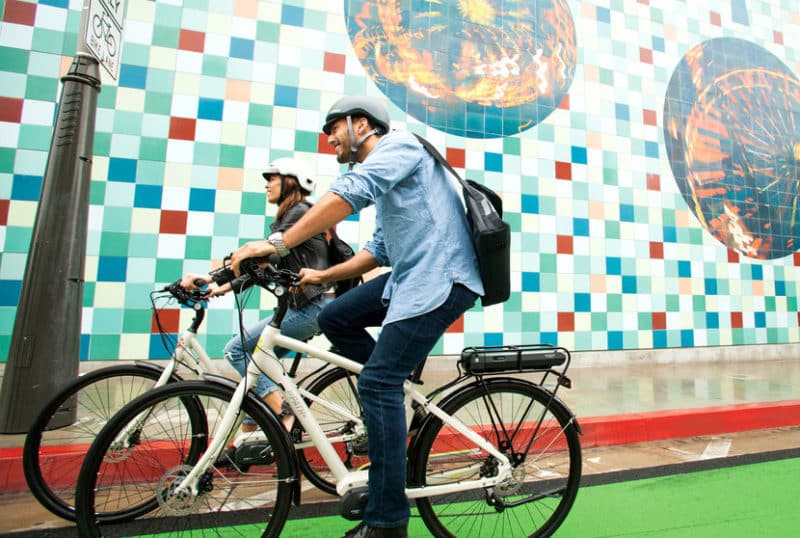 San Diego, CA – Wheel Fun Rentals will host an interactive exhibit booth at the 6th Annual San Diego Travel and Adventure Show, taking place January 19th – 20th at the San Diego Convention Center. Wheel Fun Rentals will have an interactive booth where attendees can experience the thrill of riding Electric Bikes as well as learn about other specialty cycles and tours Wheel Fun Rentals offers.  Their wide selection of recreation offerings provide a truly unique way to explore the San Diego area.
Attendees of the San Diego Travel and Adventure Show will have the chance to experience first-hand the fun and ease of riding an Electric Bike, and learn more about the various bike tours and cycle rentals available. The e-bikes allow adventurers to explore for hours without ever breaking a sweat. Riders that opt to take a self-guided bike tour will see so much more than they would looking through a tour bus window, and will cover more ground than they would walking. Visitors and tourists alike also rave about the guided e-bike tour of Coronado Island that departs from the Hotel Del.  And families and couples alike are enthusiastic about their experience on Wheel Fun's famous four-wheel Surrey with the fridge on top.  Be sure to check it all out at booth 919! And don't forget to ask about their Group & Teambuilding events as well.
The San Diego Travel and Adventure Show is the only show of its kind in the San Diego area, offering travel inspiration, expert information, and fun cultural interaction. Travel professionals from around the world will be in attendance, including Pauline Frommer, Editorial Director of The Frommer Guides and Josh Gates, the Host of Discovery Channel's Expedition Unknown. The show will feature booths from a wide variety of tourism vendors and travel services, and each booth will be offering deep discounts and/or trip giveaways! Discounts and giveaways include, free hotel and resort stays, a 7-night stay in Tuscany, a Caribbean cruise for two, and many more all-expenses-paid vacations and add-ons. Be sure to visit the hands-on activities as well, like riding an Electric Bike (booth 919) or taking a photo at the Visit Redding Photo Booth, and experience the sounds and dances of other cultures on the Global Beats Stage. There's plenty to do and see for attendees of all ages! (Please note: electric bike demos are for attendees 16 years or older.)
For more information about Wheel Fun Rentals, visit www.wheelfunrentals.com/sd. For more information about the San Diego Travel and Adventure Show, visit https://travelshows.com/shows/san-diego/.
###
Wheel Fun Rentals Media Contact: Sheena Walenta (805) 650-7770  sheena@wheelfunrentals.com
About Wheel Fun Rentals
Founded in 1987, Wheel Fun Rentals started with four-wheel Surrey cycles, evolved into specialty bike rentals and bike tours, and now offers recreational rentals of all kinds from more than 100 outlets in 16 states.  Specializing in unique bikes and tours, Wheel Fun Rentals has been offering clean, healthy family fun and affordable outdoor entertainment to more than 2.5 million customers annually from city and state parks, resorts, and retail outlets through corporate locations and franchised territories. For more information about Wheel Fun Rentals please visit www.wheelfunrentals.com or call 805-650-7770. Follow Wheel Fun Rentals: @WheelFunRentalsOfficial on Facebook, @WheelFunRentalsOfficial on Instagram, and @WheelFunRentals on Twitter.