Back to All Press Release
Wheel Fun Rentals
Wheel Fun Rentals at Denver's City Park Now Offering Water Trike Rentals
For Immediate Release: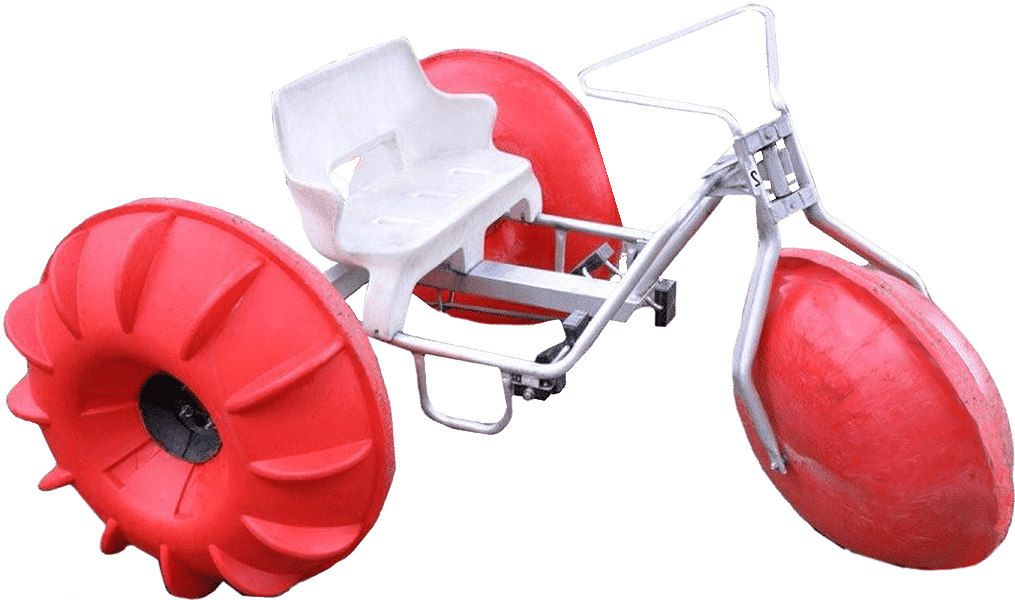 June 26, 2017
Denver, CO – Wheel Fun Rentals is excited to announce the new addition of Water Trikes to its impressive rental product lineup at City Park. Recognized as the industry leader in recreation and leisure rentals, Wheel Fun Rentals' latest offering gives riders a new way to enjoy Ferril Lake.
"With FUN as our middle name, we like to see people of all ages and abilities moving, pedaling, and enjoying the great outdoors," said Geno Wasilewski, Wheel Fun Rentals' Local Owner and Operator. "Pedaling Water Trikes builds strength, releases endorphins, is good for the body, reduces stress, nurtures the soul, and last but not least, is fun!"
Those renting Wheel Fun Rentals' Water Trikes might get a little wet from the splash of the water – perfect for a hot summer day. Guests should dress for the weather (lightweight, synthetic clothing is best) and should prepare to be out in the sun with sunglasses, sun block, and a hat that won't blow off. A water bottle is also recommended.
It's now summer – make sure you stay cool and have fun with a Water Trike rental with Wheel Fun Rentals at City Park. Located at 691 South Humboldt Street, stop by and enjoy an adventure that all ages and abilities will enjoy! With over 25 years of recreation experience, Wheel Fun Rentals rents a variety of specialty cycles, pedal boats, stand up paddleboards, kayaks, and are now thrilled to bring Water Trikes to Denver's City Park. Be sure to visit http://wheelfunrentals.com/co/denver/city-park-colorado/ to plan your visit!
###
About Wheel Fun Rentals
Founded in 1987, Wheel Fun Rentals started with four-wheel Surrey cycles, evolved into specialty bike rentals and bike tours, and now offers recreational rentals of all kinds from more than 100 outlets in 16 states.  Specializing in unique bikes and tours, Wheel Fun Rentals has been offering clean, healthy family fun and affordable outdoor entertainment to more than 2.5 million customers annually from city and state parks, resorts, and retail outlets through corporate locations and franchised territories. For more information about Wheel Fun Rentals please visit www.wheelfunrentals.com or call 805-650-7770. Follow Wheel Fun Rentals: @WheelFunRentalsOfficial on Facebook, @WheelFunRentalsOfficial on Instagram, and @WheelFunRentals on Twitter.
Wheel Fun Rentals Media Contact Geno Wasilewski: 303-505-3695, Teamwaz@msn.com