Back to All News
Fox 31 KDVR
12 Days of Christmas in Denver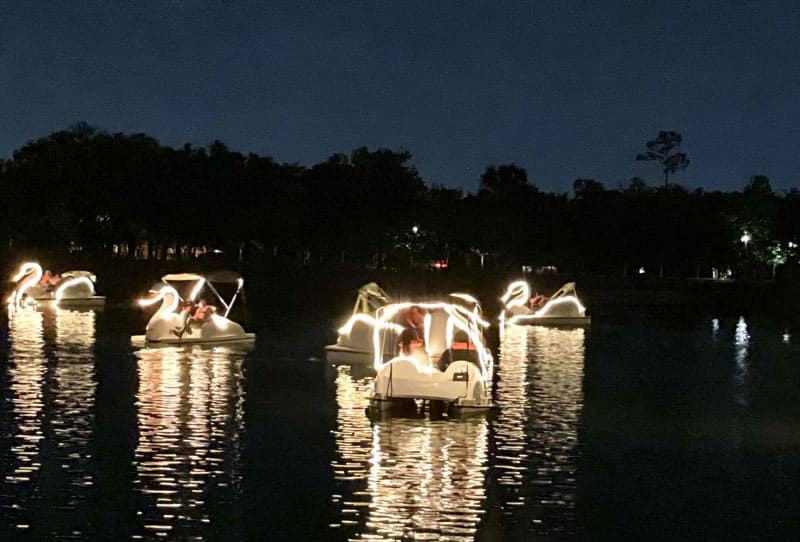 The items in the traditional "12 Days of Christmas" carol would set a true lover back $12,658.45 if that person kept their spending local and followed the letter law. Congressmen, the closest thing we could find to Lords in Colorado, drive the tab up the most, though drummers and gold rings aren't exactly cheap either.
Still, a Colorado carol Christmas list beats national estimates. The annual PNC Christmas Index has calculated it would cost $41,205.58 this year, a 5.7% increase from last year in an inflation-squeezed country.
A partridge in a pear tree ($132.55) – A 13-inch Bartlett pear tree large enough for a partridge to sit in – and with fruit for it to eat – would cost about $129 from Echter's Nursery and Garden Center in Arvada. Online game bird seller Stromberg's Chickens offer partridge chicks for $2.55 for raising as food or stocking wildland for hunting. Stocks are currently sold out, though, so you may need a Colorado Parks and Wildlife small game permit for $14.23.
Two turtle doves ($225) – Dove releases are popular for wedding, funerals and other solemn occasions, so you won't have to keep the bird yourself like the partridge. White Dove Release Colorado charges $225 for a two-bird release.
Three French hens ($108) – Pet chickens have grown in popularity recently, so picking them up is an easy order in a state like Colorado with deep ranch roots. Wardle Feed & Pet Supply in Wheat Ridge charges $36 apiece for 8-month-old hens of any breed.
Four "calling" birds ($16) – Every bird makes a call, so this line strikes some as odd. Originally, the song referred to "four colly birds," now known as blackbirds. Several types of blackbird are common to Colorado's wild. Though they aren't legal to catch and keep and would probably make bad pets because of their aggression. Four pints of happy hour Blackbird Lager from Denver's Blackbird Public House, however, would only cost you $4 apiece and add a lot more Christmas cheer than four angry birds anyway.
Five gold rings ($1,500) – Perhaps the most straightforward on the list, jewelry and price estimates are actually pretty easy to come by. It would cost $300 for an 18-karat 2-millimeter gold band from Denver Diamonds and Jewelry in Downtown Denver.
Six geese a-laying (free) – Denver's controversial goose-culling program would conceivably provide six geese for free. They would need to be alive to be a-laying, so hopefully the city would make a Christmas exception to the program's purpose.
Seven swans a-swimming ($77) – Swans are technically wildlife, unlike ducks and geese, and therefore illegal to own in Colorado. Instead, Wheel Fun Rentals has LED-lighted swan boats for rent at City Park. At $11 an hour, a flock of seven would only cost $77.
Eight maids a-milking ($16) – Morrison's organic dairy farm Skal Farms said it would cost only $2 an hour per milking maid. The owner told FOX31's Data Desk that organic dairy farming isn't especially lucrative, but a labor of love instead.
Nine ladies dancing ($80) – Dance troupes in Colorado do rent themselves out for shows, but prices will vary vary wildly. Ballet productions are more stable. A ticket to the Colorado Ballet's production of the Nutcracker will cost $40 for a balcony spot.
Ten lords a-leaping ($8,154.90) – There are no lords in Colorado or the U.S., but there are Congressmen. Congressional salaries are set at $174,000 a year, and more for those in leadership positions. A 2013 study found the average workweek for a member of Congress 70 hours in session and 59 hours out of session. On average, this comes out to about $51 an hour. That's probably too many Congressmen to get leaping on a single backyard trampoline, so instead it would only cost $15.99 each for the basic pass at Denver's trampoline and bouncy house fun zone Urban Air Adventure Park.
Eleven pipers piping ($550) – The Pike's Peak Highlanders is a band of bagpipers. For $550, the company will send the full band featuring between seven and 15 pipers to a Denver metro location.
Twelve drummers drumming ($1,800) – The Denver Nuggets Skyline Drumline charges $150 per hour per drummer.