Cheeseman Park
This park once served as a cemetery in the late 1800's. Inside Cheesman Park you can find the beautiful Denver Botanical Gardens and Congress Park.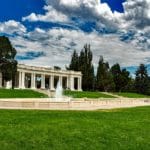 Downtown Denver
There is plenty to see and do in Downtown Denver. From the state capital, fantastic shopping at the 16th St. mall and entertainment such as the children's museum and the downtown aquarium, Downtown Denver is the place to be.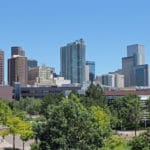 Cherry Creek Shopping Center
This is the Rocky Mountain region's most exciting shopping environment where there are nearly 500 department stores, shops, boutiques, galleries, and outdoor cafes. The bike path goes directly behind the shopping center.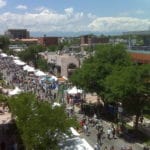 Four Mile Historic Park
This old stagecoach stop is the oldest structure in the metro area. The 12-acre park is an oasis along the bike path and offers a museum and historic buildings that tells the story of Denver's early pioneers.