Back to All News
Chicago Sun Times
Swan Pedal Boats at Humboldt Park Are a Relaxing Outing
By Sam Heller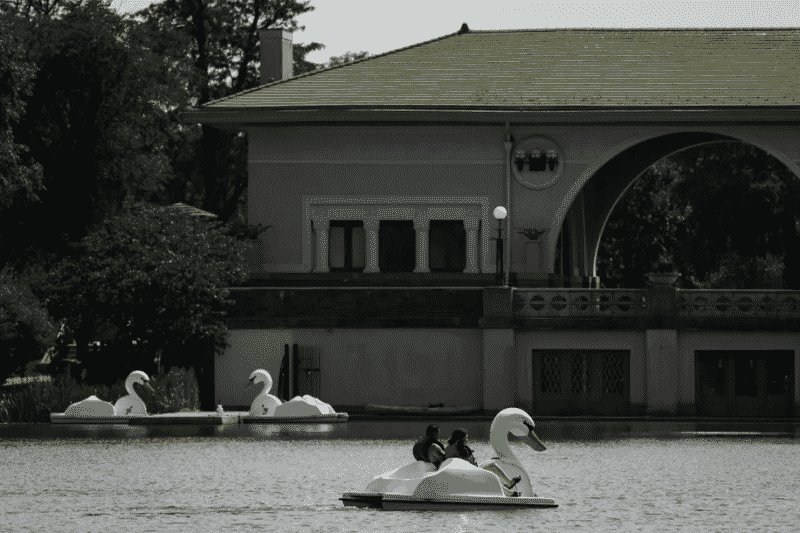 Whether you call them pedal boats or paddle boats, they can be a relaxing outing on the water.
Paige Vogenthaler and Bill Hinderman have been on many strolls through Humboldt Park and passed by the swan-shaped boats floating on the lagoon.
"We walked around this area many times and said we are going to do it one of these times," Hinderman said.
They were finally able to take a ride in the swan boats in July as pandemic restrictions eased.
Vogenthaler said it was a relaxing outing on a warm summer day, and they look forward to doing it again.
Couples or families can take a swan-shaped pedal boat — or paddle boat, as some places call them — for a quiet trip around the Humboldt Park Lagoon. Wheel Fun Rentals has 15 boats available for $11 an hour for adults and $6 an hour for children. The boats can fit up to four riders, with pedals for each rider.
It is the perfect activity for families looking for a relaxing weekend activity, manager Nick Lee said.
"It is for whoever is looking for a fun activity to do outside and not [be] stuck in their home," Lee said.
In Des Plaines, the…. Read the Full Article on chicago.suntimes.com >>