Back to All News
The Louisville Cardinal
How to Not Break the Bank with Bae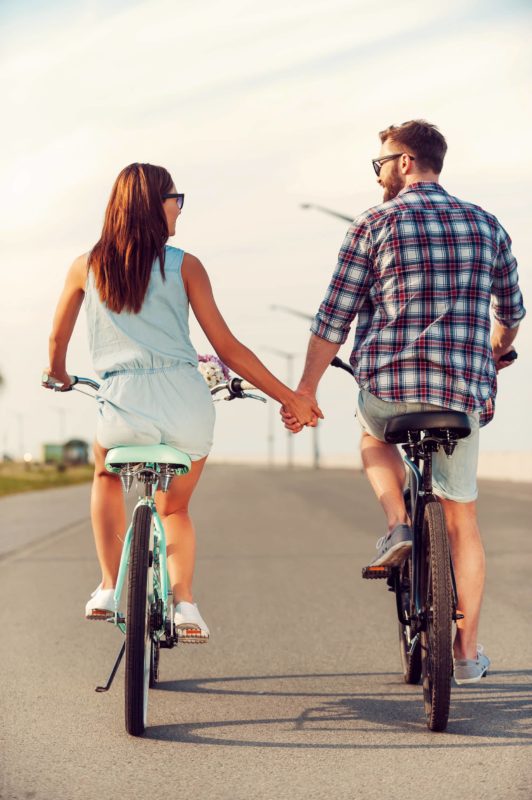 Bike riding on the Waterfront
What better way to spend a date than getting some exercise and seeing some sights along the way? Wheel Fun Rentals on the Louisville Waterfront offers a variety of different styles of bikes you can rent by the hour or day. From Tandem bikes, Surreys, to your standard Hybrid, bike riding on the Waterfront with your date can create a memorable and exciting day.
If all else fails, try downloading the app Do502. This innovative app informs you of all events going on throughout the city. From eateries, musical performances and the arts, Do502 notifies you on all you can to do in Louisville based on your interests.
All in all, keep it simple. No need to spend an abundant amount of money to impress your date. The only thing that matters is the effort and thought you exhibit. If your date is a keeper, it will work out no matter what.
Roller/ice skating
Depending which you prefer, roller and ice skating can be an ideal date. Champs Roller Dome and Iceland Sports Complex in East Louisville, have been local favorites. These date ideas are the perfect way to release your inner child.
Thrift shopping
Louisville's thrift scene is superb. With so many hidden gems, it's a great way for you and your date to have a laugh while uncovering something unique you won't find anywhere else. By simply walking up and down Bardstown Road, you can stumble across numerous shops with so much to offer. Flea markets are also a great place to go on a date. Starting back up in March, The Flea Off Market offers a diverse selection of clothing, decorations and knickknacks. With live local music and food at each event, you and your date will get a true taste of Louisville.
Trivia night
In the heart of the winter season, there seems to minimal options for fun dates. Fear not, Louisville Trivia is the place for you. Showcased on Sunday's at Four Pegs Beer Lounge, Dundee Gastropub and Granville Inn, Louisville Trivia brings in the heat with trivia nights contests for prizes (and bragging rights of course). Put on your thinking caps and let the competition begin.
Art museum
There are several different museums and galleries throughout Louisville that are the perfect place to take that special someone. The Speed Art Museum, the oldest and largest art museum in Kentucky, contains a variety of different types of ancient and contemporary art. With rotating exhibits and films displayed, there's always so much to see. Not to mention it's free on Sundays.
21c Museum Hotel is also a great spot to go. The free, 24 hour hotel museum, located in downtown Louisville, showcases contemporary art in various innovative forms. You'll never fail to be amazed by what's on display. An art museum date is a seamless way to get to know each other and discover each other's interests.
Article by Roya Fathalizadeh of The Louisville Cardinal. View Original Article Here