Big Four Bridge
The Big Four Bridge began in 1895 as a railway bridge connecting Louisville and Indianapolis. Now, at 2,525 feet long, the bridge enables pedestrians and cyclists to cross the Ohio River in a safe, scenic way.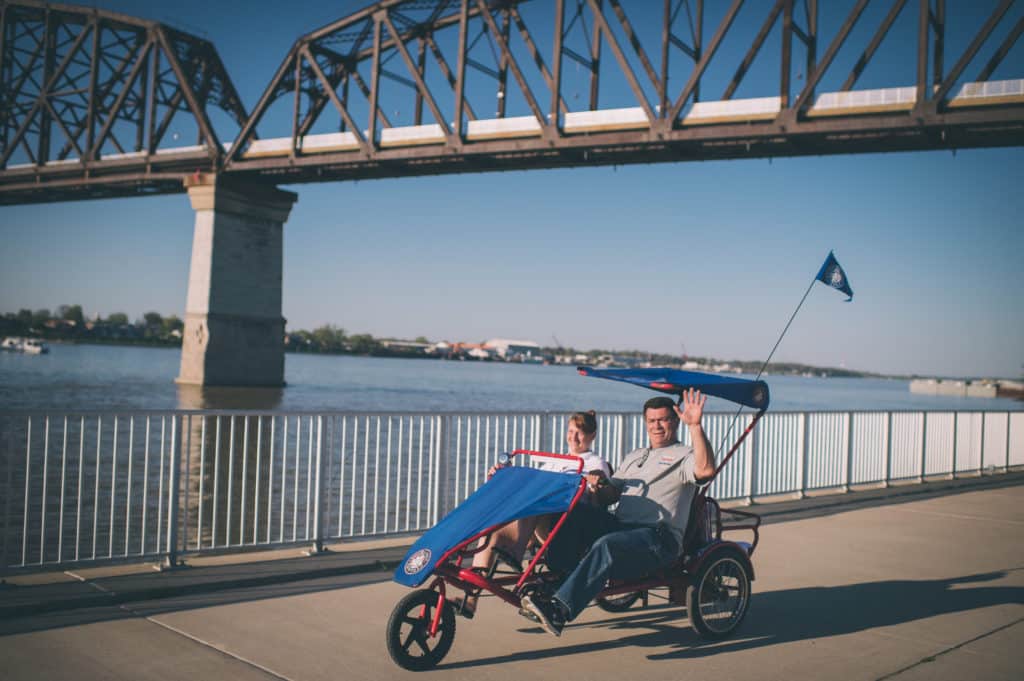 Waterfront Park
One of Louisville's largest parks at 85 acres, Waterfront Park houses the Brown-Forman Amphitheater, Adventure Playground, and the Big Four Station.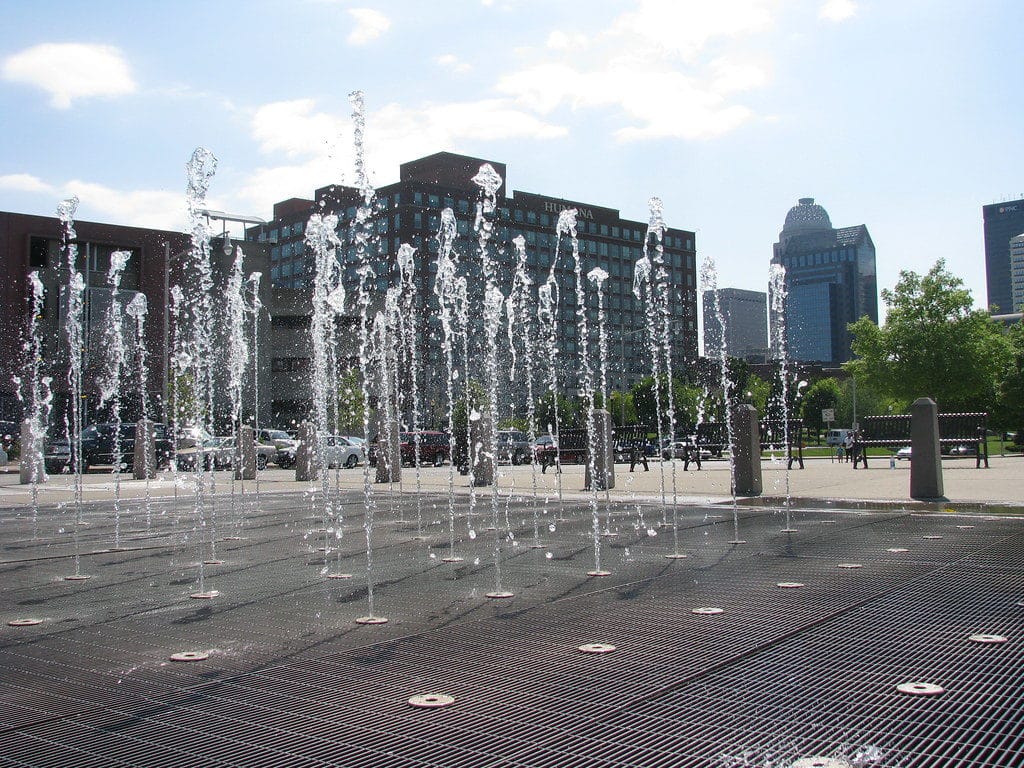 Louisville Theater District
From burlesque to vaudeville, Louisville was once home to a thriving theater district that is now ready for you to explore. The iconic Palace Theatre opened in 1928 and boasts an ornate Spanish Baroque interior. Make sure you pedal down the street to the historic Brown Theatre, with state-of-the-art technology and beautiful performance space. You'll be riding with ease for hours on our easy to pedal Electric Bikes.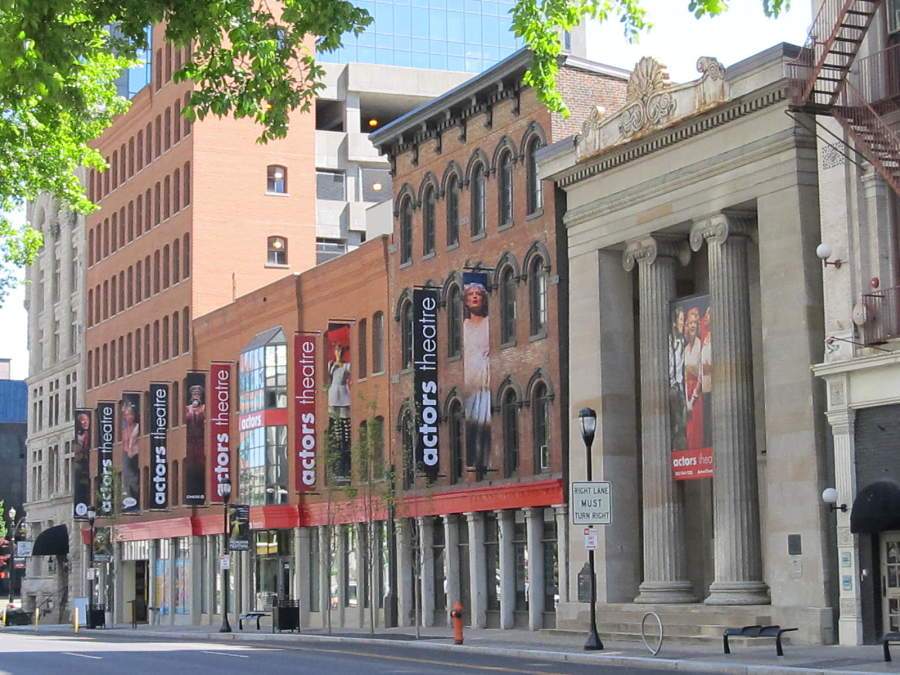 Churchill Downs
You could probably win a race against a horse on your new Electric Bike! Not really, but you should visit the Home to "The fastest two minutes in sports," the Kentucky Derby, which has been held at the historic Churchill Downs since 1875. Visit the Derby Museum to meet a thoroughbred horse and relive great Derby photo finishes through the years!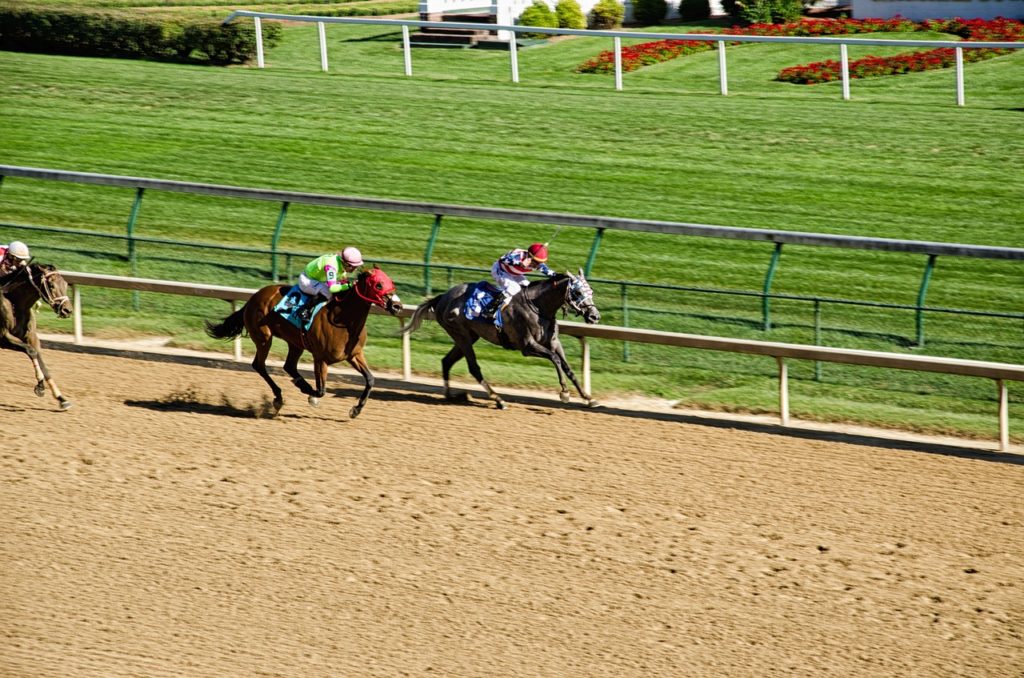 Slugger Museum and Factory
You'll see the 120 foot tall baseball bat marking the entrance long before you actually arrive on your Electric Bike.  The Bat weighs 34 tons and is made of carbon steel! Pose with sculptures of baseball's greats, and don't miss the guided factory tour!