Start Your Adventure!
Corporate Teambuilding
Roll out the perfect corporate group & teambuilding event with Wheel Fun Rentals! Your employees/guests will enjoy custom tailored group activities like Surrey scavenger hunts that foster teamwork and is shown to build relationships!
We specialize in fun and biking activities are a perfect starting point for a group interested in exploring both the outdoors and their potential as a dynamic and productive team. Our Self-Guided Tours, Surrey Scavenger Hunts, and boat obstacle course are popular group activities.
Our friendly, trained staff will help you plan the perfect event for your company! Teams that work in harmony are happier, more productive, and more successful — reduce the stress and raise workplace satisfaction with your next group event at Wheel Fun Rentals.
Give us a call today! (718) 462-0010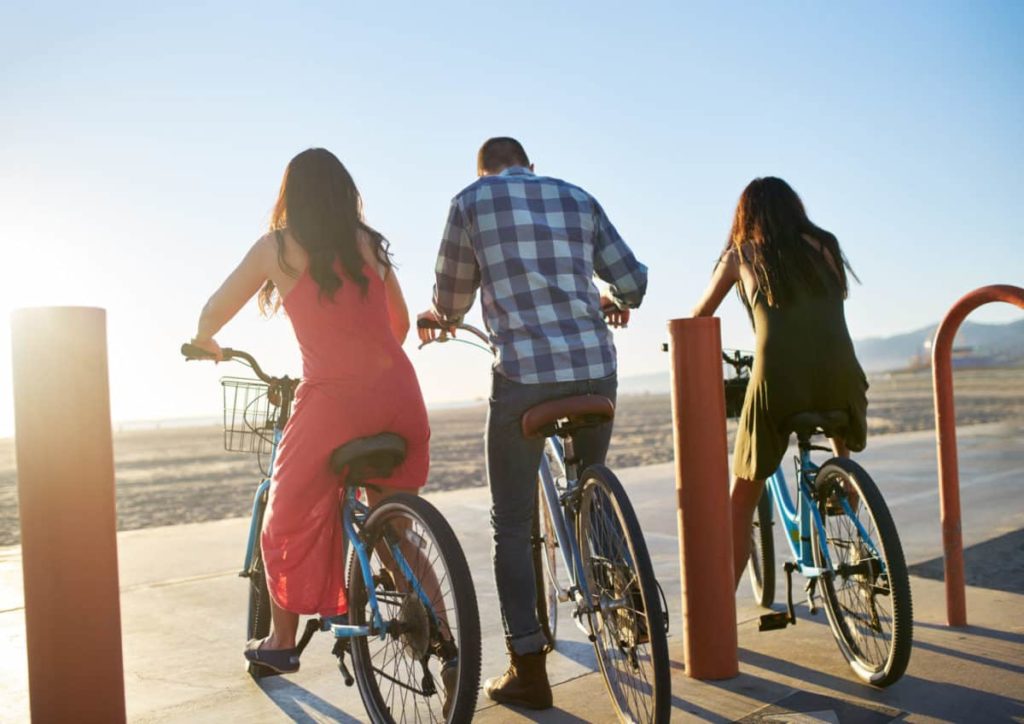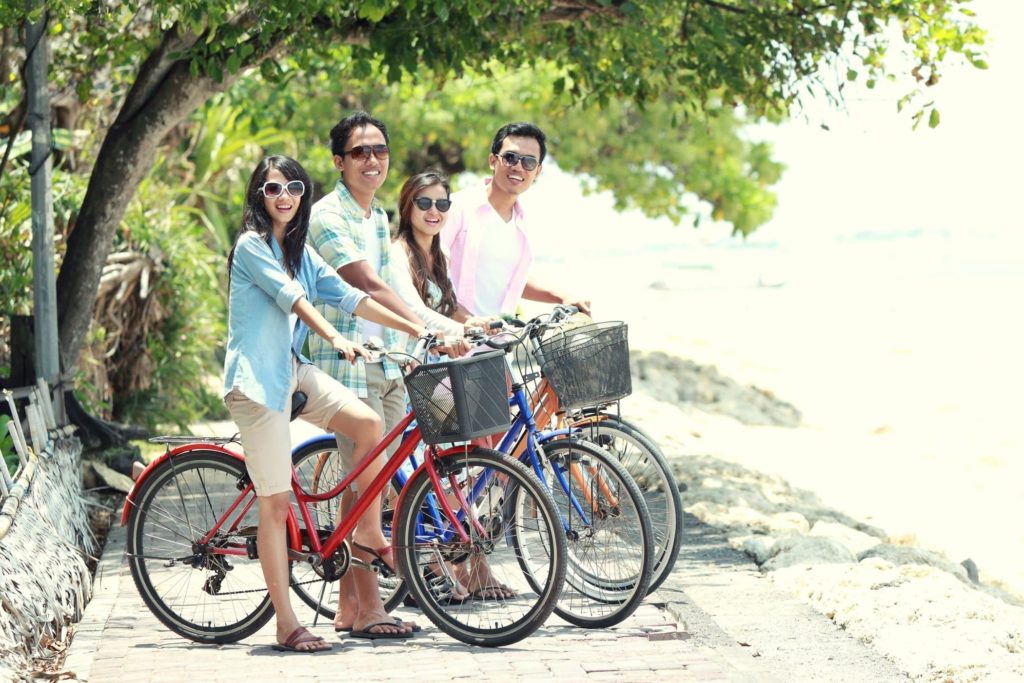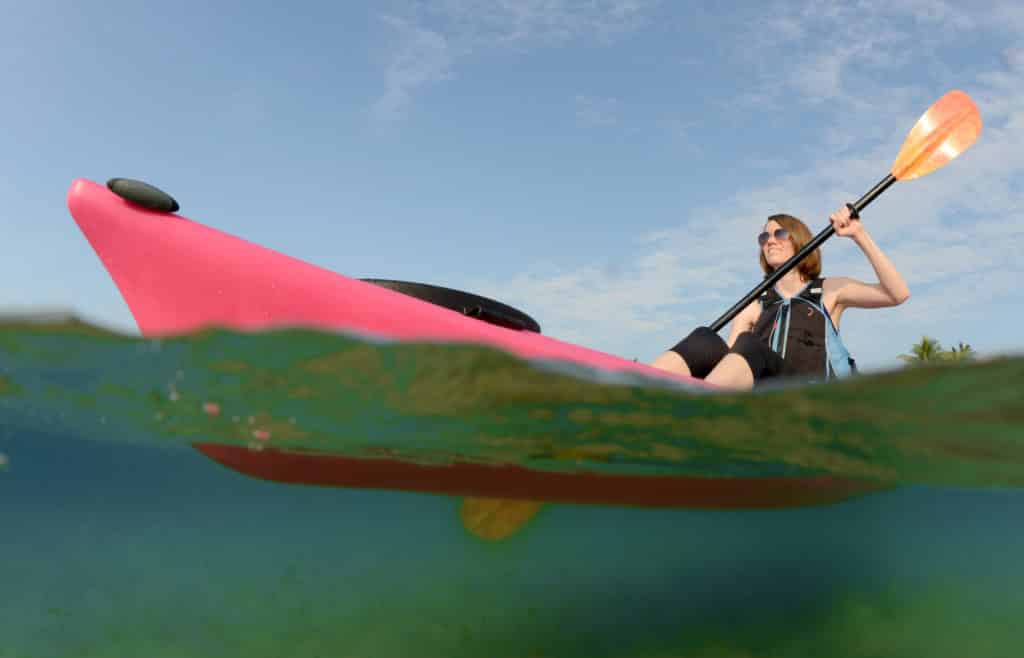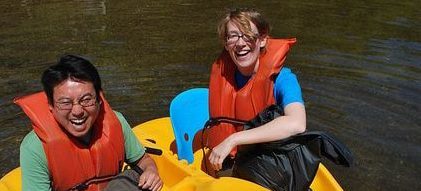 Our group events are
Perfect For
---
Teambuilding
Corporate Training
Conferences
Fortune 500 Events
Goal Setting
New Hire Orientation
Icebreakers
Sales Meeting
Company Picnic
Entertaining Clients
Breakout Sessions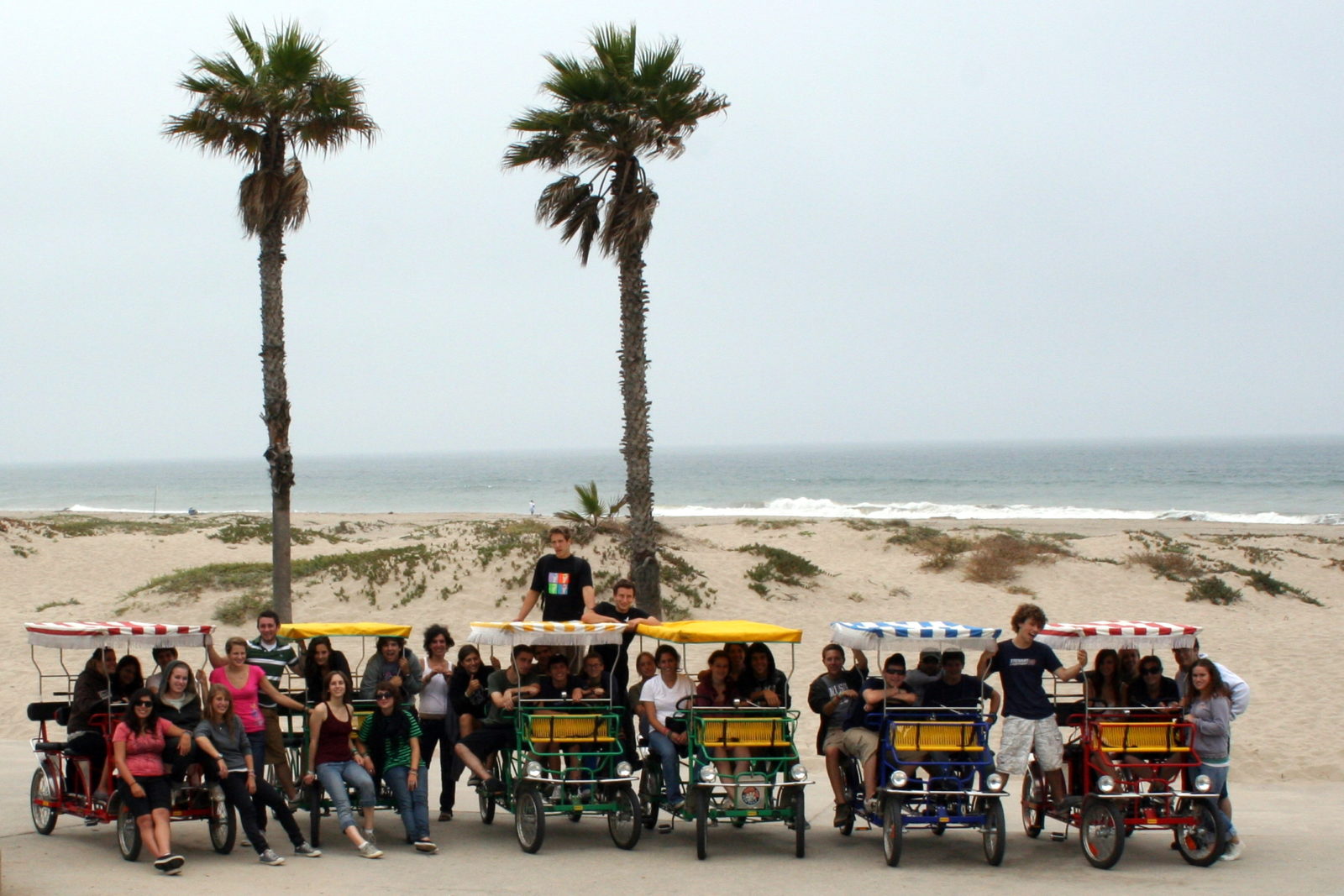 Surrey Scavenger Hunt
---
This adventure is always a hit no matter the occasion. From orientations, teambuilding, or entertaining clients, the group that pedals together stays together... of course, that has a lot to do with the fact that everyone is riding the same bike. Our Surreys seat up to six people and an additional two small children in the front basket. We spice it up a bit by getting you into teams, setting up a course, adding a list of questions, clues, and riddles to be solved, and last but not least... IT'S A RACE! (custom pieces can be added to the scavenger hunt upon request).
Duration: 2 Hours
Note: if your group finishes the scavenger hunt before the 2 hour mark, guests are welcome to enjoy hop-on-hop privileges for any of our cycles for the duration of the event.
Contact us for pricing: (718) 462-0010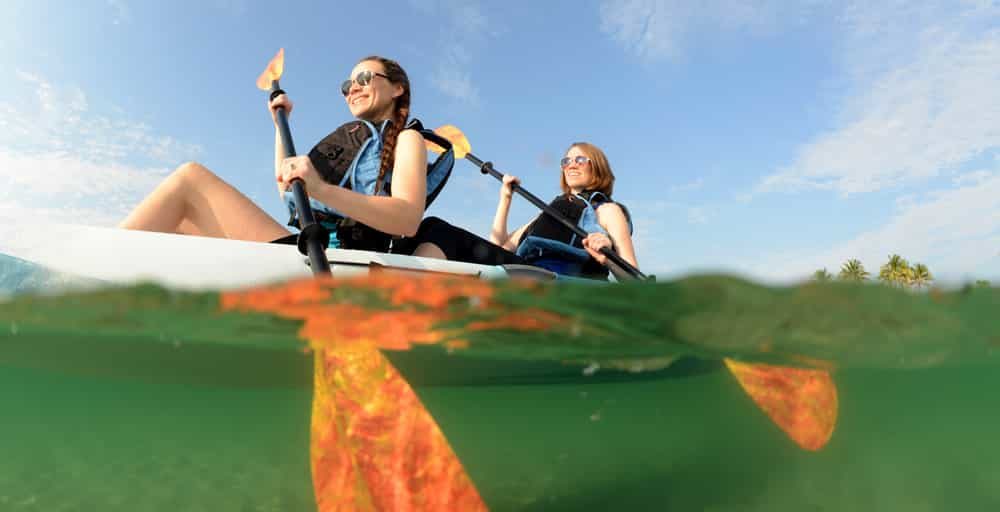 Biking and Boating Free-For-Alls
---
Biking and Boating Free-For-Alls are great for releasing stress with a non-structured format. This is great for businesses large and small that have riders of all abilities. It enables everyone to try any of the various types of bikes and boats like kayaks, traditional bikes, pedal boats, and specialty cycles. Race along on a Deuce Coupe with your employees, grab five friends and take a Surrey for a spin, or enjoy a quiet ride on a kayak. We offer a wide variety of vehicles that seat 1-4 people. The best part is you can switch from product to product on a whim with this hop-on-hop-off structure.
Duration: 2 hours
Contact us for pricing: (718) 462-0010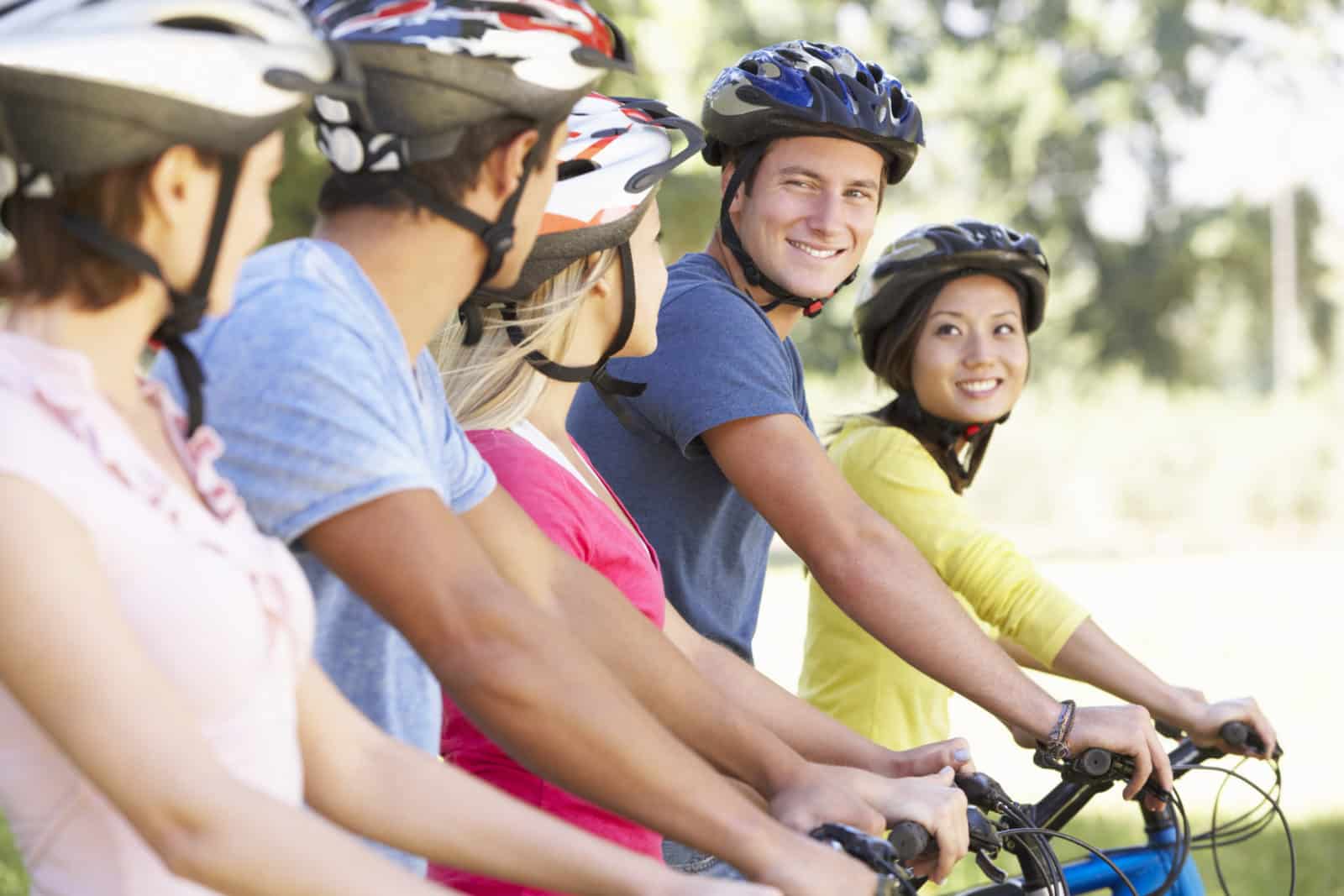 Self-Guided Bike Tour
---
It's your tour on your time! Our self-guided bike tours offer everything you and your group need to go exploring and have a good time, all while allowing you to ride at your own pace, and make stops that interest you. The self-guided bike tour comes with two-wheel bikes adjusted to fit each rider, helmets, locks, bike bag/baskets to hold belongings, and bike tour maps with turn-by-turn directions and points of interest. Your group will learn about the local flora and fauna, historic landmarks, and see beautiful lookout points. The tour is approximately 1.5 to 2 hours of ride time with an additional 1 – 2 hours for lunch and exploring.
Contact us for pricing: (718) 462-0010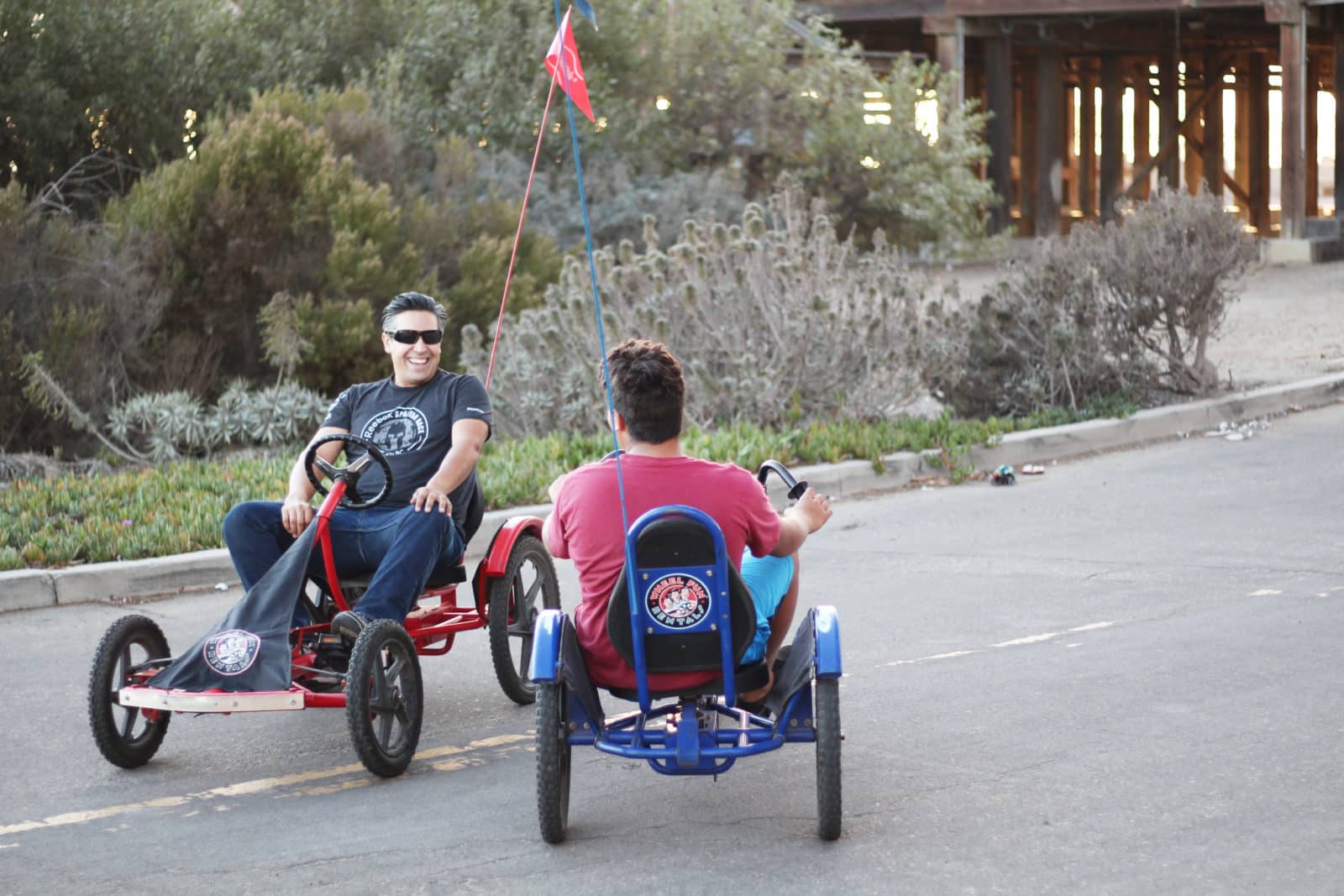 Drag Races/Team Time Trial Races
---
On your mark, get set, Go! This is a race for speed; the fastest person pedaling the Chopper, Quad Sport, or Deuce Coupe bike across the finish line is given the checkered flag and announced the winner of the Drag Race. The Team Time Trial requires a three-person team riding each of the three cycles for a combined total time. The cycles for this program can be delivered to your event or you can enjoy it at one of our Wheel Fun locations. (Offsite events incur extra fees for bike delivery and race staff)
Duration: 2 hours (other durations available, please ask for pricing)
Contact us for pricing: (718) 462-0010
Check out our
Client List
---
Microsoft
Red Robin
Lockheed Martin
Patagonia Outdoor Clothing
Subway
Charles Schwab
Cisco Sytems
Everyone loved the scavenger hunt and the Surreys! We are very satisfied. Wheel Fun was very accommodating, allowing us to move our event time just a couple days out.
- Katherine Otis, Farmers Insurance
A team that works well together is more effective, more productive, and more successful — not to mention happier and more fun to work with!