Back to All Press Release
Wheel Fun Rentals
Wheel Fun Rentals Offers Discount to Celebrate National Bike Month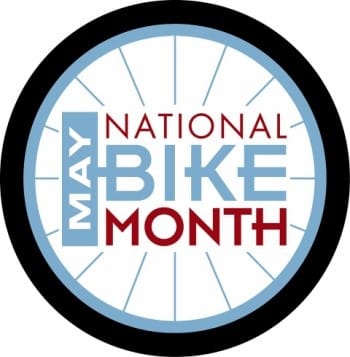 For Immediate Release
May 9th,  2014
May is National Bike Month! In order to get people away from their computer monitors and into the sun, Wheel Fun Rentals is offering a discount through the month of May. "Liking" Wheel Fun Rentals on Facebook during the month of May gives you access to a voucher that is worth 50 percent off a one-hour rental at participating locations.
National Bike Month, established in 1956 by the League of American Bicyclists, is celebrated from coast to coast. Its objective is to showcase the many benefits of bicycling and encourage more folks to give biking a try. National Bike Month spearheads many festivities, like bike safety classes, learn-to-ride lessons, bike repair workshops, Bike to Work Day, charity bike rides, and much more.  Cruiser bikes, multi-speed bikes, and kids bikes are all available at most Wheel Fun Rentals locations, but National Bike Month isn't just for the avid cyclist. Wheel Fun Rentals makes it easy to accommodate people of all ages, and skill levels. For those riders that may not have the greatest balance or skill set, there are many alternatives to the classic bicycle, including low-to-the-ground, easy-to-ride Choppers and Deuce Coupes, as well as the classic Wheel Fun Rentals four-wheeled Surrey.
Parents, celebrate National Bike Month by taking the entire family on a ride in one of Wheel Fun Rentals' unique four-wheeled Surreys. With the option of renting a three- or six-person Surrey, there is room for the whole family, and then some. Wheel Fun Rentals' Surreys also feature a basket in front with seating room for two additional small children (seatbelt included). Pets are welcome to ride along, too.
Cyclists have many options when it comes to renting a bike, but regular bike rental locations and bike share stations just don't cut it. From cost and equipment quality, to customer service, see what has made Wheel Fun Rentals the premier location to rent bikes and other recreational equipment for more than 25 years by visiting online at www.wheelfunrentals.com.
###
Media Contact: Sheena Walenta 805-650-7770
About Wheel Fun Rentals
Founded in 1987, Wheel Fun Rentals started with four-wheel Surrey cycles, evolved into specialty bike rentals and bike tours, and now offers recreational rentals of all kinds from more than 100 outlets in 16 states.  Specializing in unique bikes and tours, Wheel Fun Rentals has been offering clean, healthy family fun and affordable outdoor entertainment to more than 2.5 million customers annually from city and state parks, resorts, and retail outlets through corporate locations and franchised territories. For more information about Wheel Fun Rentals please visit www.wheelfunrentals.com or call 805-650-7770. Follow Wheel Fun Rentals: @WheelFunRentalsOfficial on Facebook, @WheelFunRentalsOfficial on Instagram, and @WheelFunRentals on Twitter.