Back to All Press Release
Wheel Fun Rentals
Wheel Fun Rentals Opens New Bike and Specialty Cycle Rental Location at Hampton Inn Channel Islands Harbor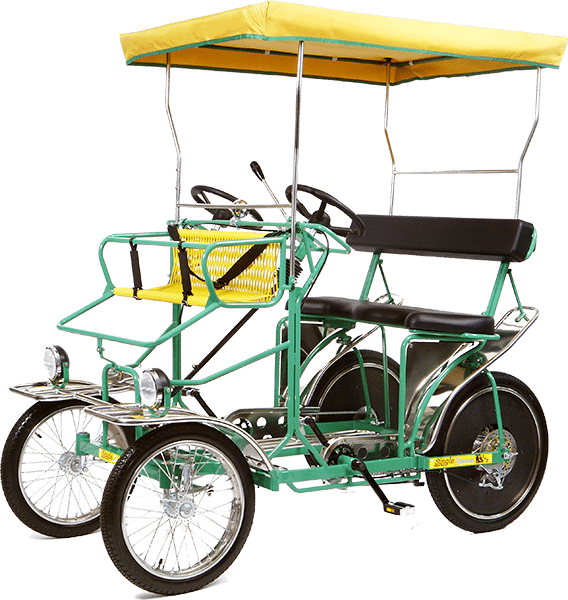 Oxnard, CA – Wheel Fun Rentals has opened a new location at the Hampton Inn, located on the peninsula right in the heart of Channel Islands Harbor in Oxnard. Wheel Fun Rentals offers guests the opportunity to rediscover the joys of having some old-fashioned, outdoor fun, providing activities and rental equipment for people of all ages and skill levels. Doors are now officially open at this brand new location. 
"Over the course of our nearly 30 years of experience, we have learned that in today's fast-paced world, people still want the simple pleasures of a day at the beach and having fun together," said Al Stonehouse, President and CEO of Wheel Fun Rentals. "We offer a way for customers to get outside, turn off the electronics, leave the car behind, and spend time together having fun and experiencing their surroundings."
Located at 3231 Peninsula Road in Oxnard, with a spectacular waterfront setting, Wheel Fun Rentals at Hampton Inn Channel Islands Harbor has activities for the whole family.  Try one of their signature Surreys that seat up to three people on the bench, and have room for two small children (or pets!) in the front basket, with seatbelts included. Take a Surrey ride over to Peninsula Park to gather with friends for a barbeque. Enjoy a casual bicycle trip along Oxnard's sprawling shoreline. Hunt for the famous shipwreck, cruise past more than 2,150 boats, or race the dolphins that frequent Oxnard's coast.
With spectacular marina views in the heart of Channel Islands Harbor, Wheel Fun Rentals at the Hampton Inn is the perfect starting point for a biking adventure. Take an hour of free time to get some exercise, have tons of fun, and check out Channel Islands Harbor and all that it has to offer. If you're lucky, you may even spot a blue whale!
Bike rental prices start at $10.00 per hour, and Surrey rentals start at $25.00 per hour. For those that are feeling a bit more adventurous, half-day and full-day rental options are also available. Don't pass on this opportunity to see Oxnard like you've never seen it before!
###
For Immediate Release: June 10,  2014
About Wheel Fun Rentals
Founded in 1987, Wheel Fun Rentals started with four-wheel Surrey cycles, evolved into specialty bike rentals and bike tours, and now offers recreational rentals of all kinds from more than 100 outlets in 16 states.  Specializing in unique bikes and tours, Wheel Fun Rentals has been offering clean, healthy family fun and affordable outdoor entertainment to more than 2.5 million customers annually from city and state parks, resorts, and retail outlets through corporate locations and franchised territories. For more information about Wheel Fun Rentals please visit www.wheelfunrentals.com or call 805-650-7770. Follow Wheel Fun Rentals: @WheelFunRentalsOfficial on Facebook, @WheelFunRentalsOfficial on Instagram, and @WheelFunRentals on Twitter.