Back to All News
LA Times
14 LA Experiences That Are Great Gifts for People Who Don't Want Anything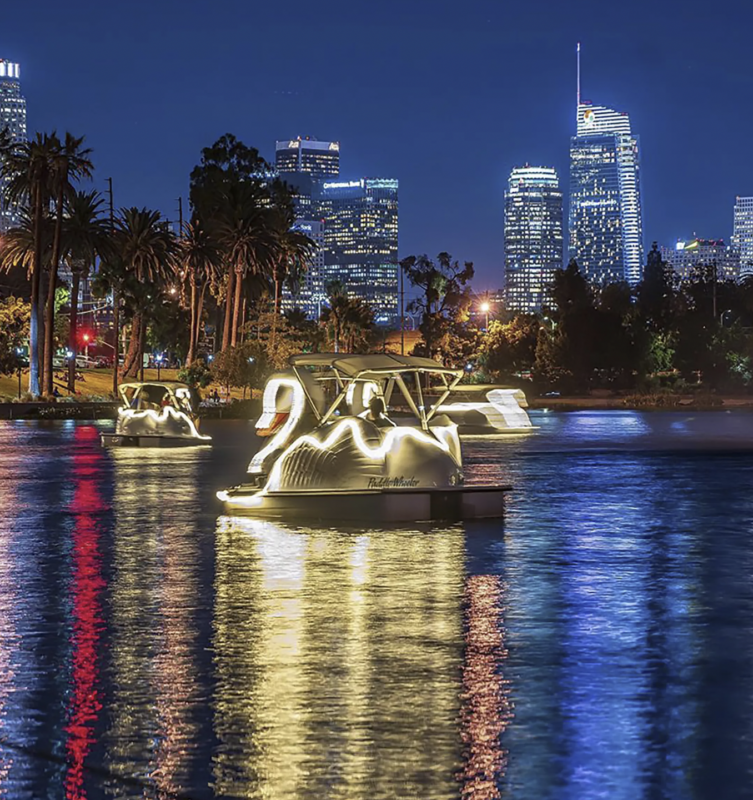 This is part of the L.A. Times 2022 Gift Guide. See the full guide here. If you make a purchase using some of our links, the L.A. Times may be compensated.
Some people just aren't into physical gifts. Maybe they don't need more clutter, or they have incredibly specific taste, or maybe their love language is quality time. Regardless of the why, these adventures around the L.A. area are great ways to show someone that you care about them.
Ride on an LED-lit swan boat in Echo Park or Rainbow Lagoon
Nothing says romance (or bestie vibes) like pedaling an LED-lit swan boat together. It's $11 for an hour in the pedal boat — more than enough time to go in circles and look at the downtown skyline twinkling at night. An hour on the pond also offers passengers a (sometimes much-needed) chance to put their phones away and talk. The pedaling doesn't require much effort, but if you're going with one or two people who would rather not partake, they can always sit in the backseat. Though it's simple, this is a special way to spend some quality time with people who you already see all the time.
Pricing is per person, per hour and is $11 per adult and $6 per child – Online Reservations are Required and Gift Cards are available at wheelfunrentals.com/rainbow and wheelfunrentals.com/echo.