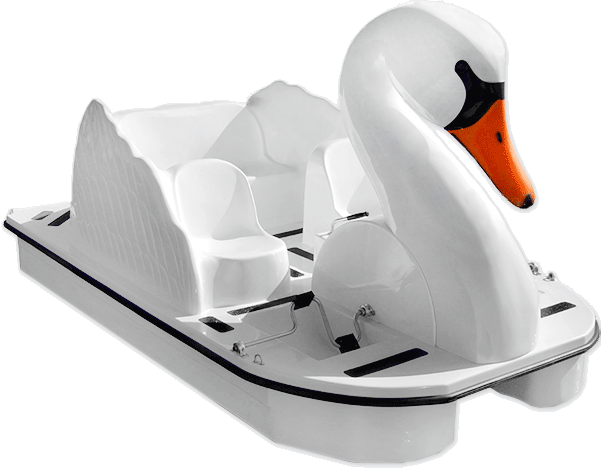 Swan Boat
Adult - Hourly: $12
Child (17yrs to Newborn) - Hourly: $7
Swan Boat
Capacity
Large Swan Boat will fit up to 5 people with a total capacity of 1,400 lbs.
Product Info
Glide across the water in style while commandeering a Large Swan Boat. Fun and eye-catching, these boats are perfect for romantic dates or a family outing. Featuring a large hull for increased buoyancy that creates a super stable, safe, and smooth ride. The enclosed back bench seat makes for the perfect spot for young skippers and adults alike.
All boats come equipped with a Bimini top for sun shade. You are also welcome to bring food and drinks aboard the swan boats (No alcohol or large coolers allowed.)
Special Note
All children under 15 years of age must be accompanied onboard by a parent or guardian.
⯈⯈ IMPORTANT ⯇⯇ Occasionally due to high wind on parts of the water, areas of the lagoon are off-limits. During this time, rentals remain on a 1-hour basis. The best time to avoid winds are between 10am – 1pm daily.