Back to All News
Travel Awaits
How To Spend A Perfect Weekend In Beautiful Huntington Beach
How To Spend A Perfect Weekend In Beautiful Huntington Beach by Wendy Lee for Travel Awaits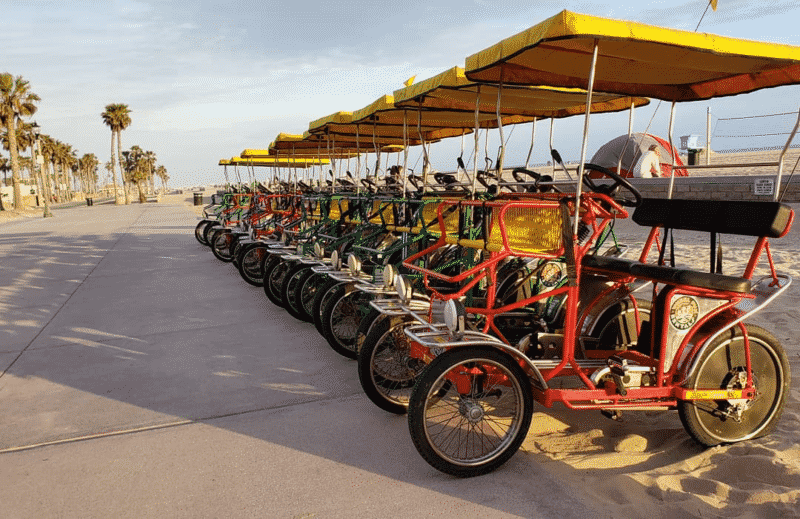 Huntington Beach is located in Orange County, California, about an hour south of Los Angeles. With 10 miles of sandy beaches, several luxury resorts, and loads of ocean-view restaurants, it's the ideal destination for a relaxing weekend getaway.
For an easy and scenic bike ride, try riding from Huntington Beach Pier to Newport Beach Pier. This cement path follows the beach for a few miles, then curves along the road, and finally returns to the beach. The total distance is 12 miles, but you can shorten or extend your ride depending on the time you have and your fitness level. This path can get very busy in the summer, so try and get an early start.
Some of the hotels and resorts in town offer loaner bicycles to their guests. You can also rent from several vendors near the beach. Wheel Fun Rentals offers cruisers, tandem bikes, children's bikes, and Surreys. For something really unique, try riding at night with one of their LED-lit surreys.