Huntington Beach Pier
The Huntington Beach Pier is the most visited landmark at the Huntington City Beach. Stretching 1850 feet into the water, it is the longest concrete municipal pier in California and was built over 100 years ago. Check out the nearby, state-of-the-art, lifeguard Tower Zero to learn about water temperatures, wave conditions and other information posted regularly. Every July Huntington City Beach hosts the U.S. Open Surfing Competition in this spot.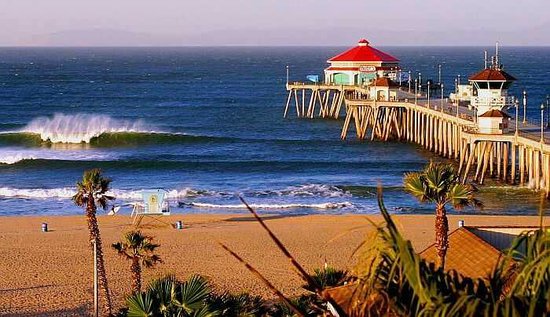 Huntington State Beach
This family friendly beach is connected to Huntington City Beach where there is plenty of room for bicycling, surfing, body boarding, skating and fishing. The beach also has fire rings for bonfires. At the southern end across Pacific Coast Highway are the Huntington Beach Wetlands, easy to get to when you're riding an Electric Bike.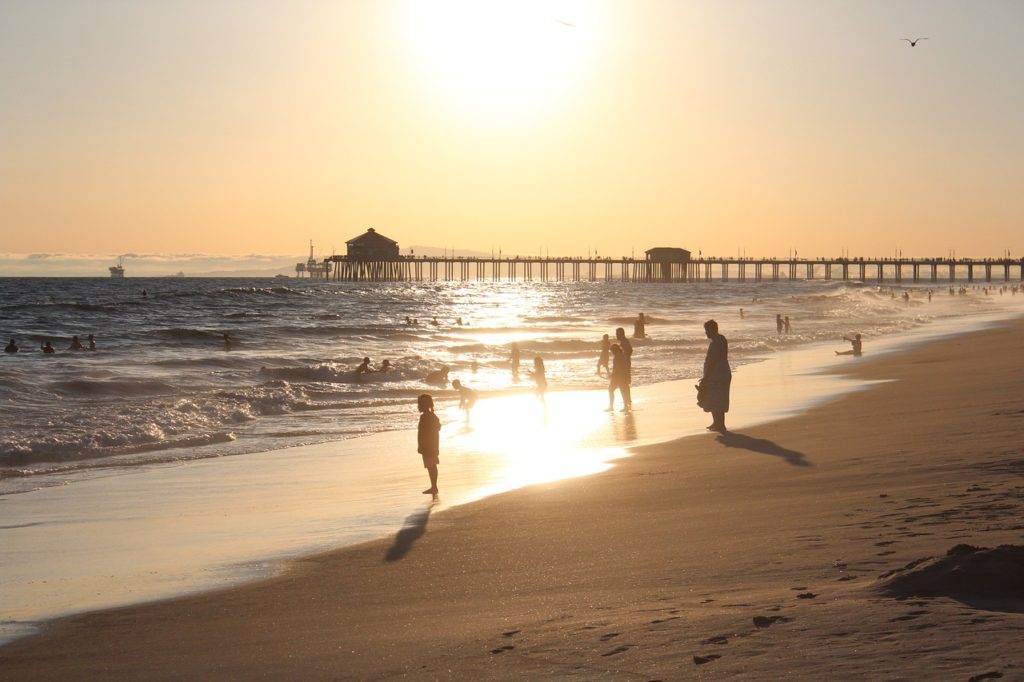 International Surfing Museum
Lock up your e-bike because a stop at the International Surfing Museum is a must when you are in Surf City USA! Located ½ Block down Olive Street off Main Street, the museum houses exhibits on surfing history, culture, and events with an incredible collection of displays, surfboards, surfing films, cataloged surf artifacts, surfing music and plenty of memorabilia.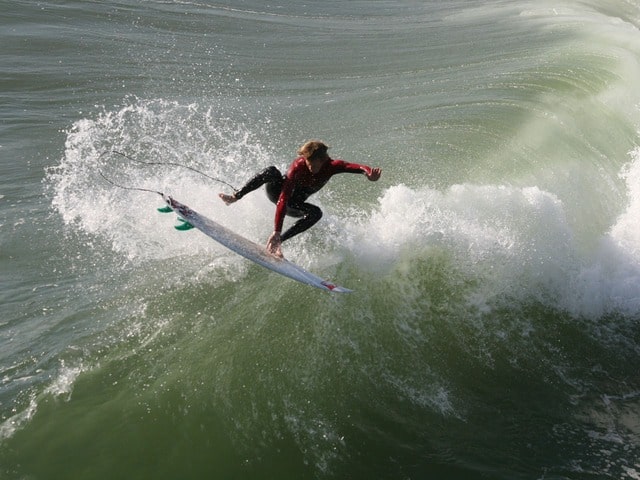 Huntington Beach Main Street
With over 50 dining and shopping options, there's a lot to explore, but it's easy when you're on an electric bike. You'll see surfboards, people walking dogs, cars, other (normal) bicycles and lots of smiles. The perfect place to experience all that Huntington Beach has to offer.