Back to All News
Visit California
Wheel Fun Rentals' Swan Boats Featured in Visit California "What If" Campaign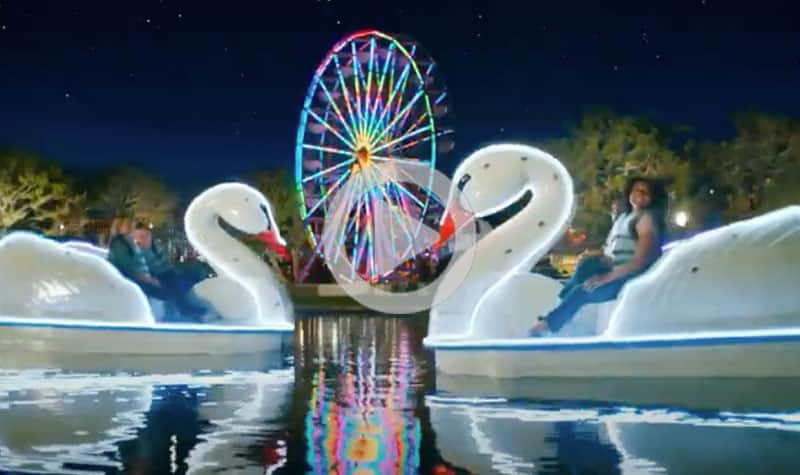 Wheel Fun Rentals LED Illuminated Swan Boats are featured in the newest of Visit California's "What If" commercials which launched during the premiere of Sunday Night Football on Fox!
The well-known travel association campaign invites locals and visitors to California to imagine "what if" and dream of their next weekend getaway or family vacation while highlighting the local landmarks and popular must-visit attractions the state has to offer. From the Hotel Del Coronado in San Diego, to Disneyland, the Golden Gate Bridge, and Northern California Redwoods, only the most recognizable California destinations make the cut in this campaign.
With five swan boat locations across LA and Orange counties in southern California, including Mile Square Park in Fountain Valley, Lake Balboa in Van Nuys, Yorba Regional Park in Anaheim, Echo Park Lake in Downtown Los Angeles, and Rainbow Lagoon in Long Beach, Wheel Fun Rentals Swan Boats have been so embraced by locals that a visit to Southern California is incomplete without gliding across the water under the sparkling Downtown LA skyline or the lights of Long Beach's Rainbow Harbor, home of the Queen Mary.