Back to All News
Los Angeles Magazine
Up and Go!
As featured in Los Angeles Magazine, written by Samantha Brooks >>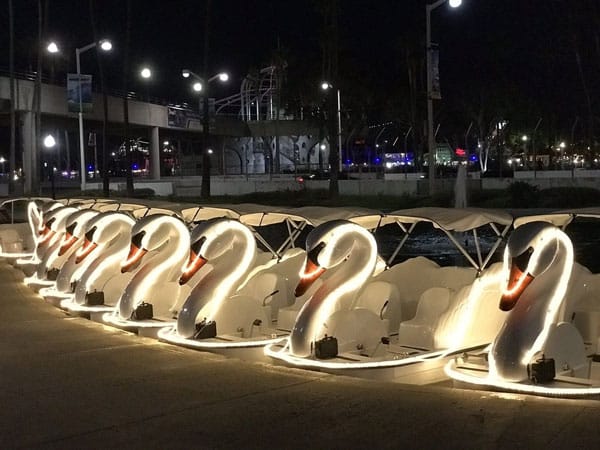 Vibrant, eclectic, and perfect for the young—and young at heart—Long Beach has come to life with a plethora of activities, restaurants, and shops, making it ideal for a romantic getaway or weekend retreat with friends, including your four-legged ones, as most of the city and its accommodations are dog-friendly. Here, your guide for where to stay, what to do, and where to eat.
Do
Didn't get to Venice this year? Fulfill your romantic gondola-cruise fantasy with a cruise on one of Gondola Getaway's quaint boats and tour the calm canals and bridges around Naples Island. Swan rafts? So five years ago. You (and your Insta) need a swan pedal boat. Book one from Wheel Fun Rentals and take a nighttime cruise (it comes lit up) around Rainbow Lagoon. You don't have to head to Hawaii for that perfect paddle boarding experience—book a board or kayak from Standup Rentals, located directly on the beach near the Naples Canals. Four-legged friends like action too. Bring yours to Rosie's Dog Beach located at East Ocean Boulevard and Granada Avenue for a day of sand and surf.