Back to All News
Wheel Fun Rentals
Welcome to Echo Park, Lowboy Bar!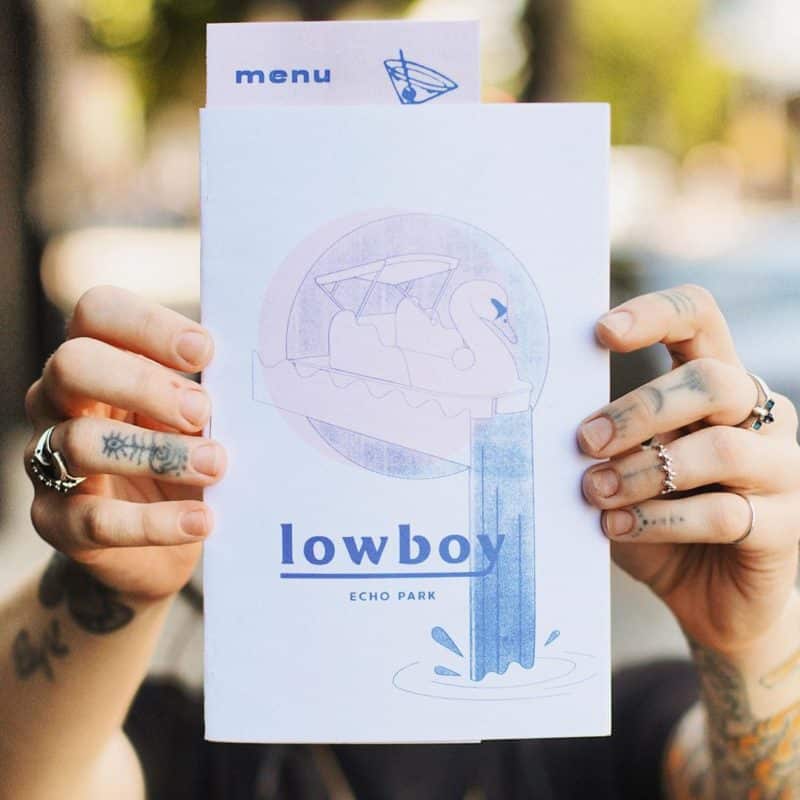 After months of anticipation, us here at Echo Park Swan Boats are thrilled to welcome Lowboy Bar to the neighborhood! Their Instagram has been teasing the Echo Park area for weeks with enticing photos of craft cocktails and intriguing snapshots of their remodeling progress. Now that their doors are officially open, patrons are pouring in to check it out – and we can't wait to join them!
Although there's a seemingly infinite number of bars, alehouses, gastropubs and bistros available on Sunset Blvd., Lowboy stands out from the crowd with their industry expertise and strong focus on all things local. The owners, Partners Michael Francesconi and Matthew Glaser, are no strangers to the LA nightlife scene, having operated the popular Wolf & Crane bar in Little Tokyo for years. Raul Pool is also joining the mix, incorporating his bartending know-how and craft cocktail skills. Much like the surrounding area, the menu is both easygoing and captivating – lavish yet classic mixed drinks paired with fun reiterations of bar snacks. Lowboy's interior fits right into the Echo Park vibe as well, with its laid-back atmosphere and low ceilings. Their patio is even dog-friendly, so you can take your favorite pup for a ride around the lake on our Swan Boats and finish the adventure in style at Lowboy.
Did we mention they're just a few blocks away from our Swan Boats at Echo Park Lake? It's a refreshingly fun date idea; cruise across the water on a romantic Swan Boat before taking a sunset walk over to Lowboy to grab a drink and a bite to eat.
We love the local-centric energy they're cultivating – from their Instagram profile picture (a map of Echo Park) to their proud Instagram bio (simply "Neighborhood everything."). Their menus even feature our iconic Swan Boats as a fun nod to our community's many quirky landmarks. Our little corner of LA is the perfect place for Lowboy to thrive!
For more information about Lowboy Bar, check out their Instagram: https://www.instagram.com/lowboy_echopark/
Also be sure to take a look at our Swan Boat rentals, open 7 days a week in Echo Park!