Back to All News
WHERE Magazine
Echo Park Swan Boats Featured on Where Magazine Cover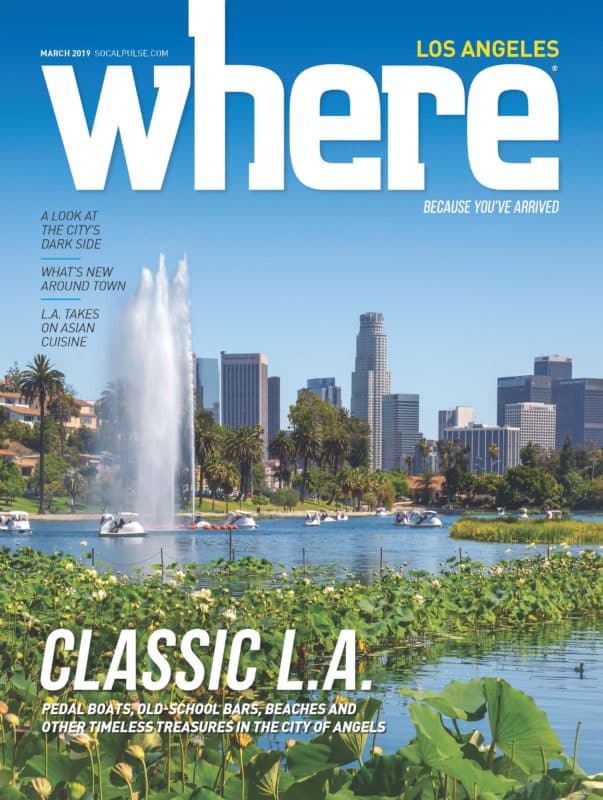 As the Where Los Angeles Magazine cover states – we've arrived!
Los Angeles is known for many things, but one thing in particular has been on peoples' minds since early 2018 – our iconic Echo Park Swan Boats. Although pedal boats operated at the park for many years before Wheel Fun Rentals obtained the location last year, the elegant swans that grace the lake truly have changed the game.
Having been featured on the menus and packaging of local business as well as souvenirs and hand-crafted local artwork in the community, our swan boats are now an Echo Park staple that are a must-see when in the area. Visitors and locals alike slip on a life jacket, pedal across the glassy water, and take in the beauty of Echo Park and the glittering Downtown LA skyline. The fun extends into the evening when our Swan Boats light up the lake from Sunset to 10 pm!
Thank you to SocalPulse for featuring us on their magazine cover – we're honored to be included with the other timeless experiences available in LA!