Back to All News
New York Times
Echo Park Swan Boats Featured In New York Times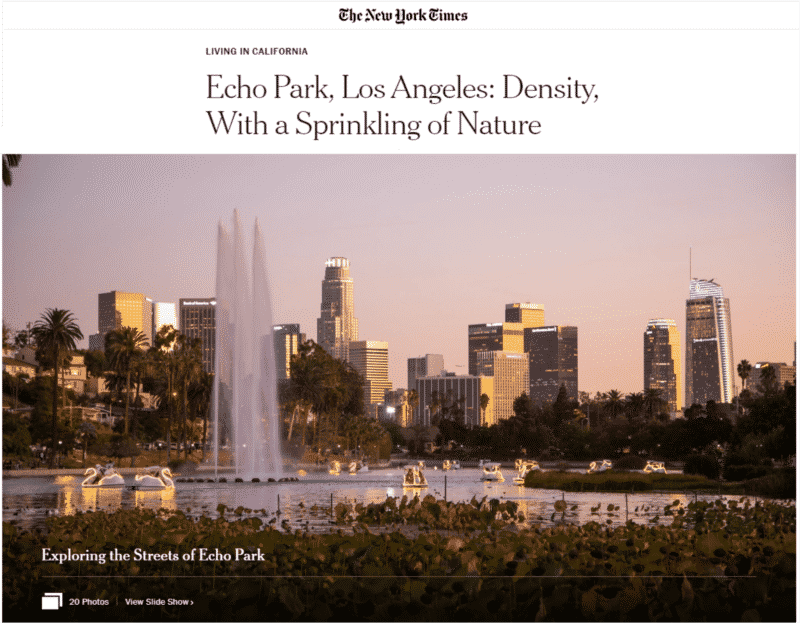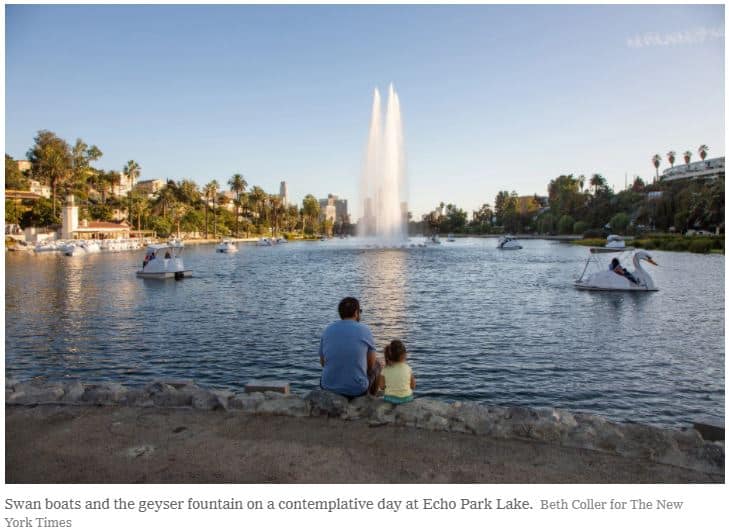 The History
Echo Park has a long history of arts and counterculturalism. The neighborhood grew out of Edendale, a defunct historic district made up of what is now Los Angeles's hipster trifecta: Echo Park, Silver Lake and Los Feliz. In the 1910s, Edendale was the epicenter of the silent-film industry, housing the West Coast's first film studio.
Echo Park Lake was originally a reservoir for drinking water. The surrounding park was first landscaped in 1892, and by the 1920s a construction flurry had brought new homes and community centers to its surrounding streets. The area was a bastion for artists and communists in the years leading up to World War II. Decades of decline came after, but in the 1990s, with the creation of the Echo Park Historical Society and, later, the refurbishment of the lake, new businesses and housing development followed.
Today Swan Boats by Wheel Fun Rentals are offered to rent from the historic boathouse on the lake, making this body of water that much more special.
Article by Debra Kamin of the New York Times