Back to All News
LA Times
Pedal L.A.'s Echo Park Lake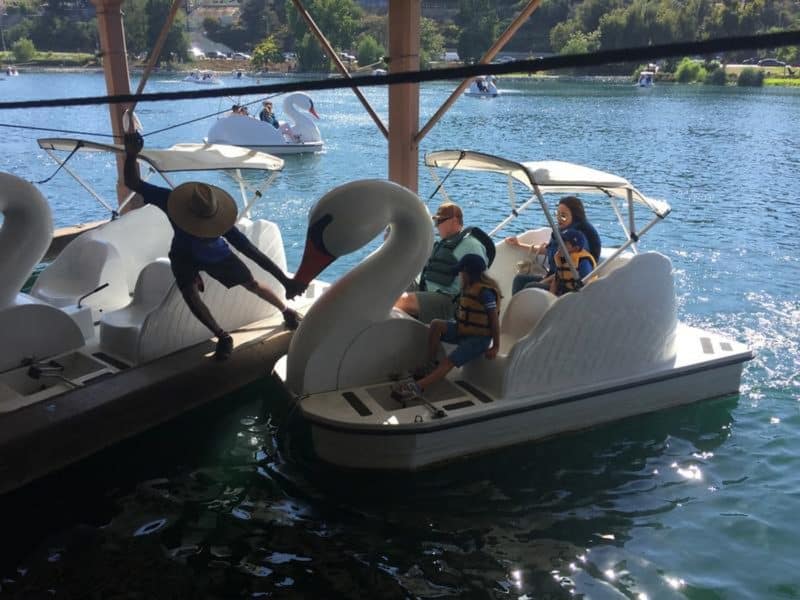 Why: The hotter it gets, the more sense these pedal vessels make.
What: The artificial lake in Echo Park goes back to at least 1870. The boathouse and pedal boat operation go back decades. And the place has been dramatically upgraded in the last few years, beginning with a draining and cleaning in 2011-2013. The paddle boats operated by Wheel Fun Rentals are now shaped like swans and the larger ones hold up to five people or 1,400 pounds. (These boats look a lot like the historic swan boats in Boston Common, which also go back to the 1870s.)
The boat rentals are open daily all year from 9 a.m. until sunset. On the hottest days, try edging right up to the edge of the fountain in the middle of the lake – you'll be coated with mist or (if there's a breeze) pelted by diagonal rain. The last rentals go out an hour before sunset. (One night in July, a young man broke in and took a paddle boat for a forbidden ride. It did not end well.)
Bonus option: Fishing is allowed, with a license.
Where: 751 Echo Park Ave., 2 miles northwest of downtown L.A.