Back to All News
Avoiding Regret
Swanning Echo Park Lake, In the Company of Stolen Lotuses
Swanning Echo Park Lake, In the Company of Stolen Lotuses by Avoiding Regret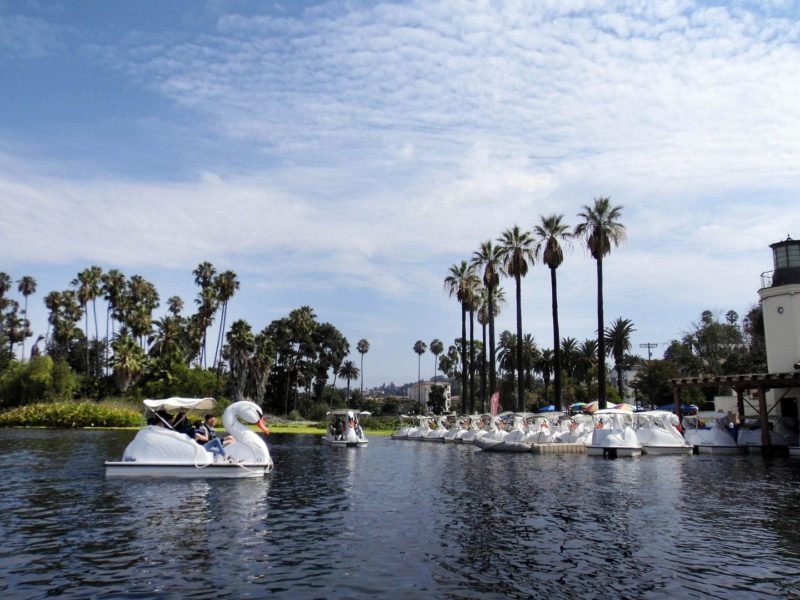 "I've been aching to go boating on the lake ever since—but even though it reopened in 2013, I could never find someone to go with me and could never work up the courage to go on my own.
And this past weekend, I finally got my chance to walk the plank of the circa 1933 boathouse, embark on an oversized waterfowl, and get to pedaling.
You can pedal forwards or backwards—or not at all, and just coast on top of the rippling surface.
Maybe you'll even get spritzed by the central cascading fountain (installed around the 1984 Olympic Games improvements)—somewhat of a relief on a sunny Sunday morning during a heatwave.
Fortunately, the canopied boats provide some shade… Read Full Article >>