Back to All News
CBS LA - Inside SoCal
Take a Ride on Echo Park Swan Boats to Destress During the Holidays!
Ways to destress during the Holidays!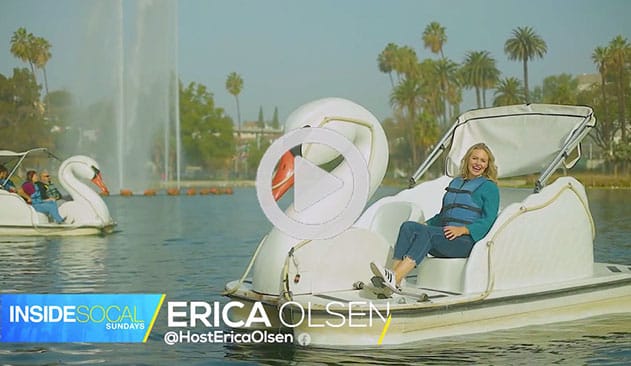 Echo Park Lake
Echo Park Lake didn't start out as a man-made like. In the late 1800s, it was used as a reservoir to store water in the city's "West End." It was a natural arroyo and eventually lent itself to becoming a lake and wildlife habitat, as well as a communal space for the residents to enjoy. Today, Echo Park Lake continues to offer visitors the chance to enjoy the area in and around the water.
Wheel Fun Rentals offers fun on the water thanks to their Swan Pedal Boats. Boats can fit up to 5 people and offer fun, light physical activity for the whole family. Voted as one of LA's top 10 things to do, it's a great way to explore Echo Park Lake's lotus beds and fountain; see turtles, heron, and geese; and enjoy the outdoors. For date night, take your special someone out for a sunset pedal…the swans light up the lake!
Reservations required and can be made at https://wheelfunrentals.com/ca/los-angeles/echo-park/