Back to All News
35 Things to Do in Oceanside, CA (By a Local!)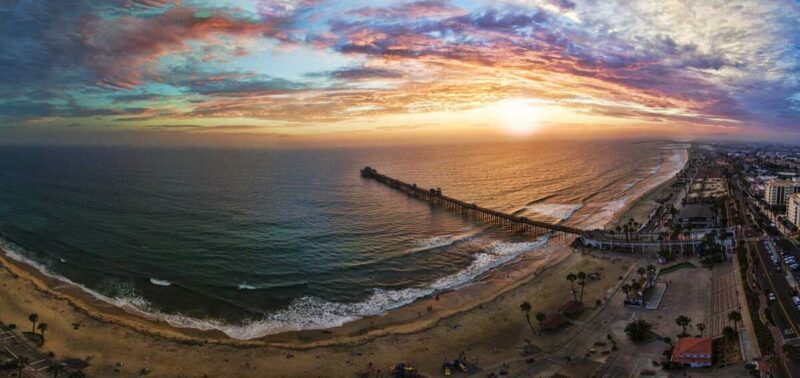 When you're visiting the West Coast, one of the best views of the Pacific Ocean lies in a charming San Diego beach town known as Oceanside, California. This North County city is home to top-notch water sports, an iconic wooden pier, a harbor, marina, and it's only a 45-minute drive from downtown San Diego.
I'm an area local and I'm here to help you discover the most fun things to do in Oceanside! 
I've spent the better half of my life growing up here so you'll want to keep reading for the unique mix of iconic, hidden gems, and new attractions I've sprinkled in that you won't find anywhere else!
Wheel Fun Rentals 
Pedal the Oceanside strand boardwalk  
📍 Map It: Street Address on Google Maps | Phone: (760) 828-0166 | Website | Hours: 9 am – sunset daily, Last rental goes out 1-hour before close; Closed 4th of July | Surrey Rentals: $28-38/hourly | Bikes & Paddleboards: ~$30/hourly  
Do you love trying new things? Have you ever ridden a Surrey? Now you can with Wheel Fun Rentals, fit 3-6 people on a single or double Surrey cart and pedal down the strand of the Oceanside City sandy beach.
You can also rent a deuce coupe, chopper, quad sport, cruiser, tandem, or electric bikes, along with stand-up paddleboards right below the Oceanside pier. It's first-come, first-served, so get there early and you'll have no problem renting with plenty of choices.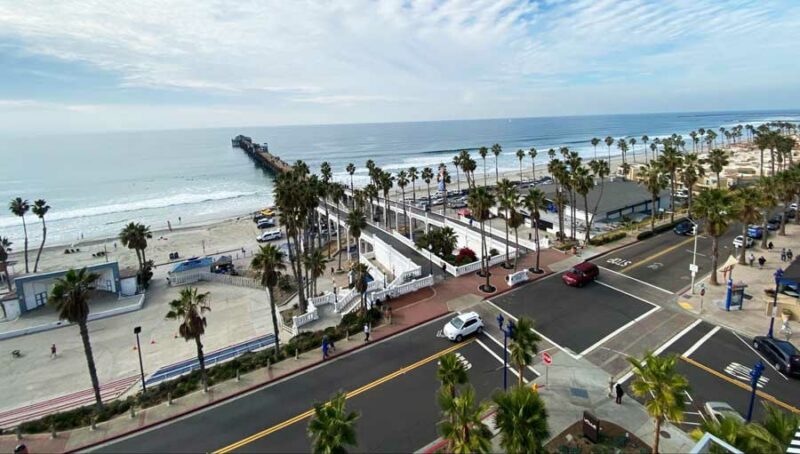 Oceanside Pier
Leisurely stroll Oceanside's historic wooden pier 
Bird's eye view of downtown Oceanside and the iconic oceanside pier
If you're looking for things to do in downtown Oceanside CA, the Oceanside Pier should be first on your sightseeing list. At all hours of the day, this landmark is bustling with tourist attractions including fishermen, marathons, surfers, and concerts down. Plus, you won't want to miss the spectacular views of the Pacific Ocean.
Read Full Article on travellemming.com >>