Back to All News
Phoenix Magazine
Escape to Oceanside, California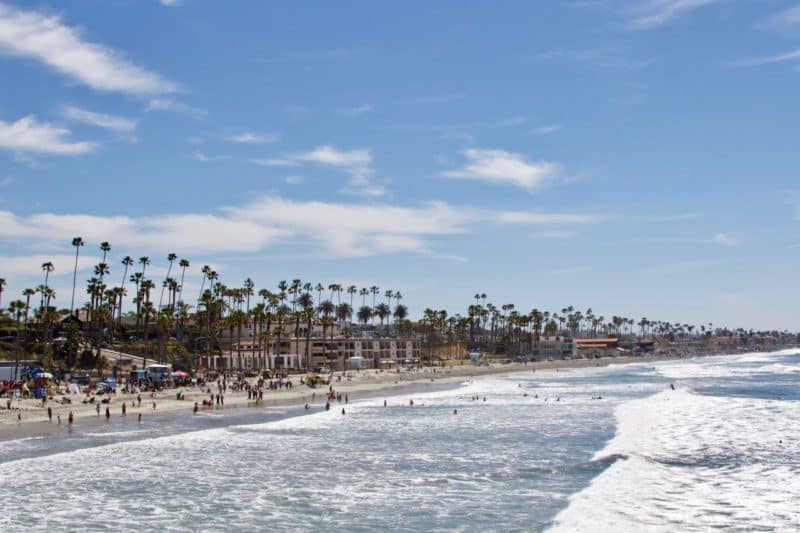 Oceanside may be known for its beaches, but don't call it a beach town: It's so much more than that.
Now don't let the words "beach town" color your mental image of Oceanside. Sure, it has a beautiful beach, a handful of resorts and a cute pier with an old-school Ruby's Diner at the end, and it's located in north San Diego County – in fact, it's just a one-hour drive north from downtown San Diego. But it also has a '90s grunge aesthetic pumping through its streets and a hometown feel that isn't overrun by tourists – yet.
Off the Water
If you're ocean-averse, there's plenty to do on the land side of Oceanside. The town has a formidable art scene, with a beautifully curated Oceanside Museum of Art (704 Pier View Way, 760-435-3720, oma-online.org), which has an impressive collection of watercolors and a delightful mixture of local artists and world-famous ones like Salvador Dalí. If you have time, check out the California Surf Museum (312 Pier View Way, 760-721-6876, surfmuseum.org), just two blocks off of the water, which chronicles the history of surf-related sports and includes pro surfer Bethany Hamilton's actual shark-bitten surfboard from the attack that took her arm when she was 13 years old.
Not everyone is quite as museum-obsessed as I am, so for those travelers, worry not. You can rent a bike big enough for the entire family from Wheel Fun Rentals (300 N. The Strand, 760-828-0166, wheelfunrentals.com) or take an electric scooter ride around the town…
Read the Full Article at Phoenix Magazine>>
Written by: Christianna Silva