Back to All News
10best.com
Rediscover San Diego-area beach towns: Best things to do and places to stay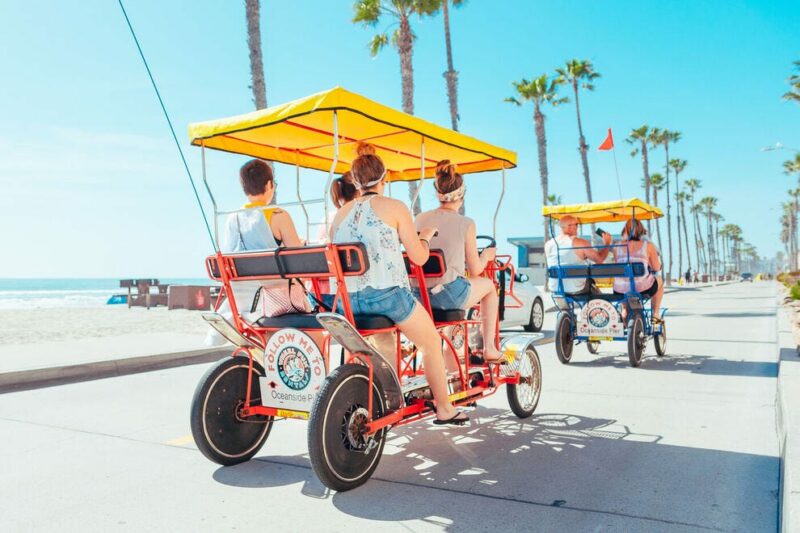 For so many, this past year-plus has provided chances to look at familiar parts of life at a slowed-down pace – and through a fresh lens. And with travel options feeling more limited, some have chosen return trips to destinations they already know well.
Yet sometimes beauty is hidden in places that were previously obscured (or simply unexamined). Frequent visitors to breezy beachfront towns along the Southern California coast will be delighted to learn that dreamy recent additions breathe new life into some tried-and-true favorite spots. As an added bonus, this region's optimal climate and open-air set-up make it an ideal destination in these social-distancing-appropriate times.
Fly into the refreshingly easy San Diego airport, and either head north in your rental car – perhaps by cruising up the historic 101 – or hop aboard the Coaster commuter train, which makes several stops between the San Diego-Santa Fe Depot and Oceanside Transit Center.
On a recent bright Sunday in Oceanside, young military residents stepped out with fresh fades from old-school barbershops, right next to bustling patios of new taco-and-beer venues, where revelers soaked up easy weekend vibes. Folks strolled and fished along the town's iconic 1,942-foot-long wooden pier, while the incredibly inspiring U.S. Open Adaptive Surfing Championships (hosted by the Stoke for Life Foundation) took place in the swells below, as one of several major surfing competitions that take place in these waters every year.
Newcomers wanting to get their bearings can stop into the California Welcome Center Oceanside to learn about local attractions, such as the California Surf Museum (which helps preserve the town's thriving surfing heritage) and Oceanside Museum of Art, and activities like riding a surrey from Wheel Fun Rentals along the strand or renting a kayak/SUP to paddle around Oceanside Harbor.
Whether this is your first visit – or your tenth – to the sun-kissed Southern California coast, we hope you find unexpected ways to appreciate the natural beauty and laidback charm of Oceanside and beyond.
Read Full Article on 10best.com >>