Back to All News
Travel Awaits
The Best Things To Do In Beautiful Oceanside, California
The Best Things To Do In Beautiful Oceanside, California by Wendy Lee for Travel Awaits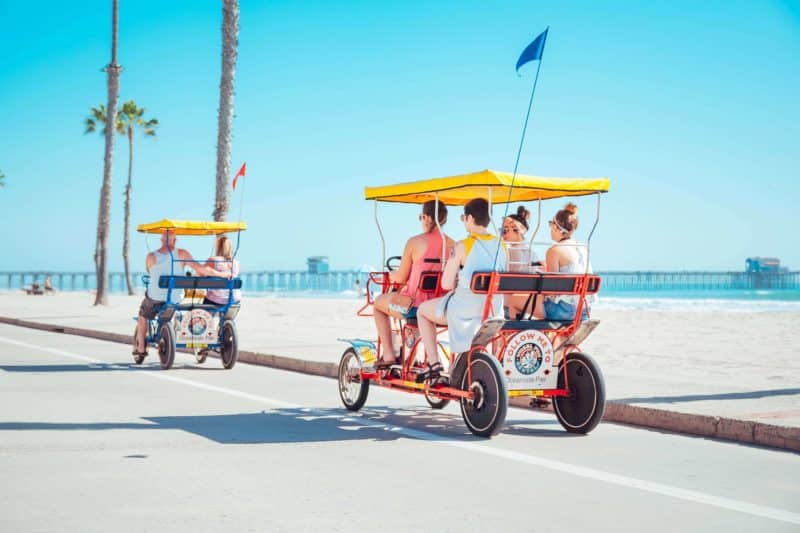 In 2008 the League of American Bicyclists officially recognized the city of Oceanside as a bicyle-friendly community – and for good reason! The Strand's wide beach boardwalk is the safest and most scenic way to enjoy any bike from our Oceanside Pier location, whether you choose a Double Surrey for the whole family or a couple cruiser bikes for you and a friend.
For guests who'd like something a bit sportier, our Self-Guided Bike Tour is a 7.2 mile trek on the San Luis Rey River Trail that takes you through some of Orange County's beautiful parks and nature reserves. Your tour comes with a free custom tour map that shows you where to ride, what to see, and where to eat in the area. With a Kids Attachment you can bring the little ones along as well!
Visit our Oceanside Pier location, conveniently located right off the Strand near Oceanside City Beach.