Back to All News
The Travel Pockets
The Perfect 24-Hour Dog-Friendly Itinerary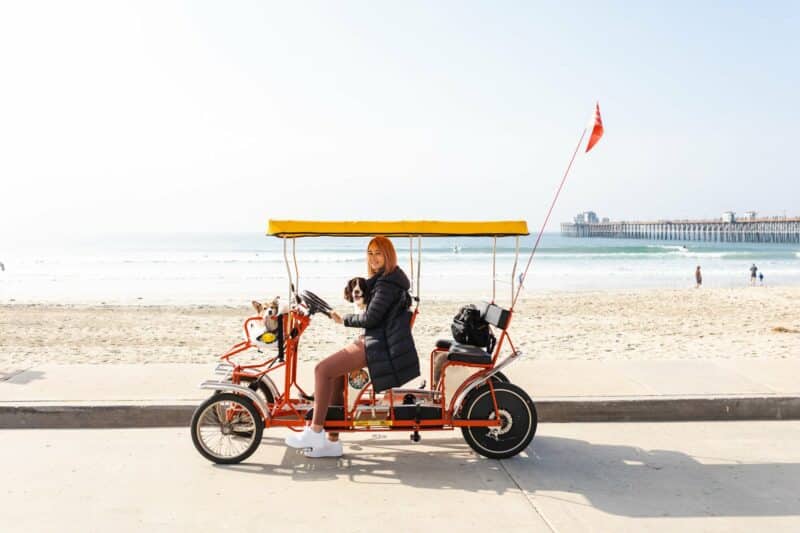 Oceanside is quite the hidden gem in Southern California and it's the perfect city for a day trip or to spend the weekend with your fur baby. If you're looking for things to do with your dog in one day, we have the perfect itinerary for you.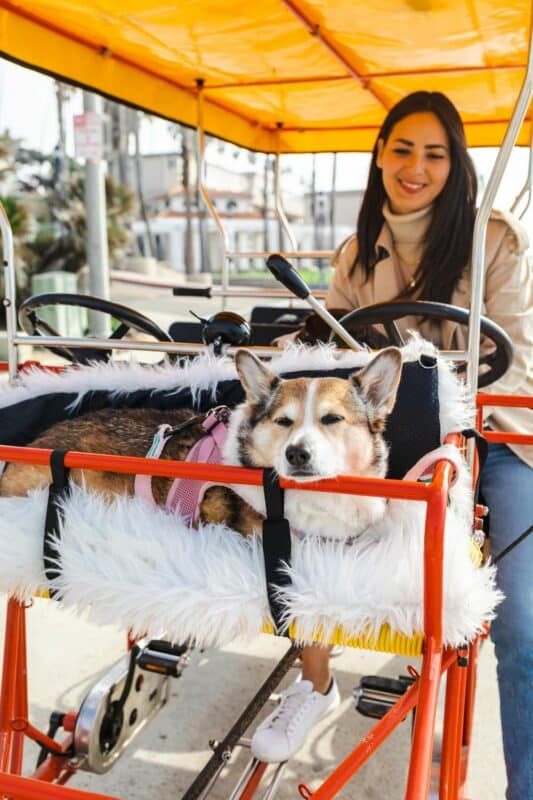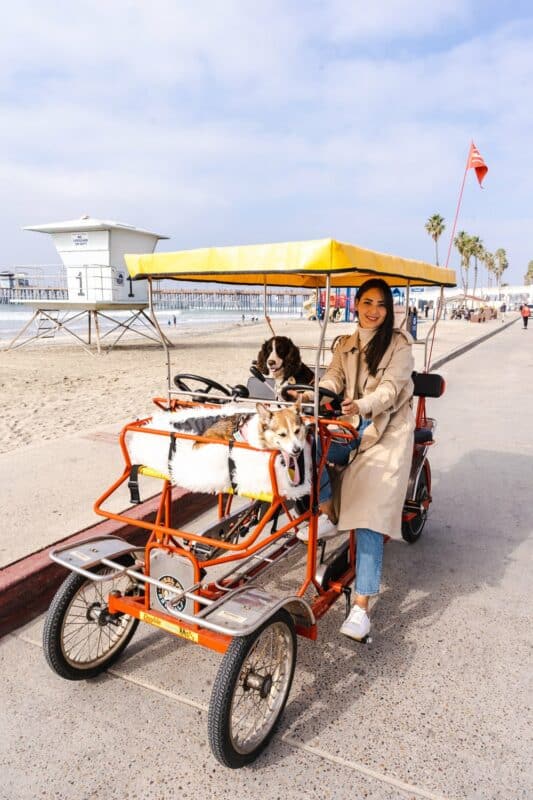 RIDING ALONG THE STRAND
Kuma really enjoyed the ride since there was a basket in the front of the bike where she fit perfectly. It's like it was made for her. We brought along a PupLounge Topper so she looked like royalty and everyone that walked by commented on how cute she looked.
Zooey was too big to fit in the basket, so she sat with us in the front seat. She was a little bit nervous at first but as we got going, she started to really enjoy it. It was also really nice that parts of the Strand were closed off to normal traffic.
Read the Full Article on thetravelpockets.com >>