Back to All News
Macaroni Kid
Ride The Swan Boats at Lake Balboa
Ride The Swan Boats at Lake Balboa by Evelyn M. for Macaroni Kid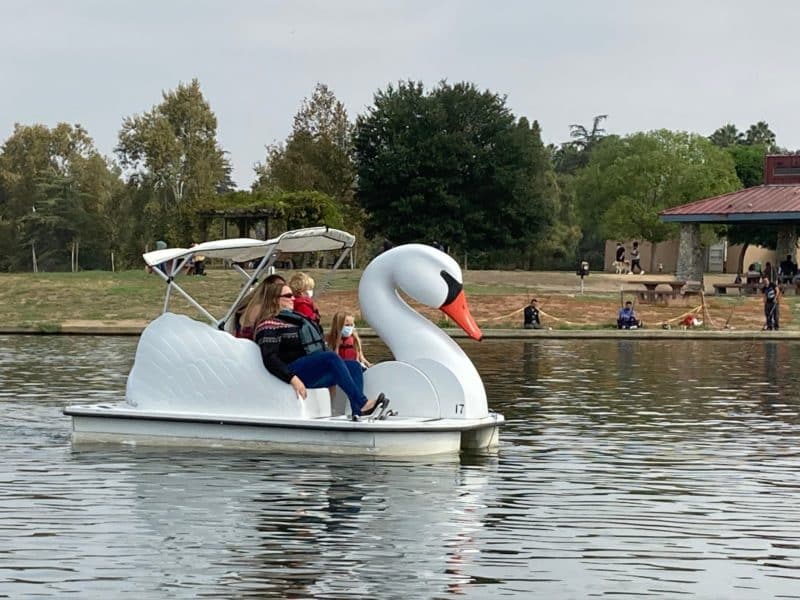 At Macaroni Kid, we're big on family fun that keeps us active. While some of our favorite activities have been limited amid the coronavirus shutdowns, we have been able to find excellent alternatives. One such option is riding the Swan Boats by Wheel Fun Rentals at Anthony C. Beilenson Park (Lake Balboa) in Van Nuys.
These elegant, fun-looking pedal boats can fit 5 people (even 6 if you have very young kids) and glide smoothly across the water. The two front seats accommodate the pedalers (and navigator) while the bench in the back haul the rest of your party. A canopy provides shade for the group.
The prices are $11/hour for adults and $6/hour for children (17 years old and under). All children under 15 years old must be accompanied onboard by a parent or guardian. Children of any age can pedal – as long as they can reach the pedals.
Once you complete your adventure, you'll simply head back to the dock and drop off your life vests near the exit. If you didn't get enough pedaling, Wheel Fun also offers surreys, deuce coupes, and cruiser bikes so you can continue the fun on land!