Back to All News
Greensburg Daily News
Sunset Rides at White River State Park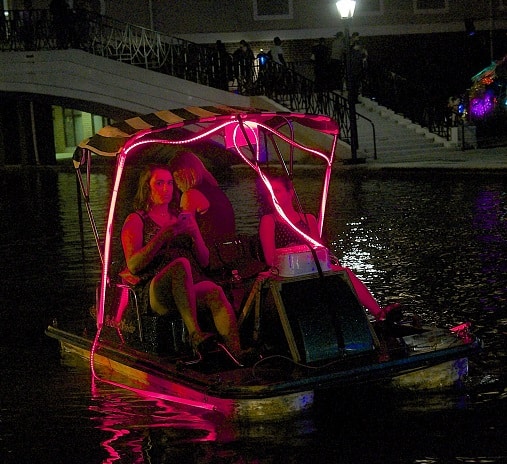 INDIANAPOLIS – Those seeking a memorable summer evening experience can look no further than Wheel Fun Rentals Sunset Rides, available at White River State Park.
Wheel Fun Rentals, open from 10 a.m. to 9 p.m. seven days a week, will extend its hours on select Fridays and Saturdays this summer.
Starting at 8 p.m., the signature cycles and watercraft will be lit up with LED lights. Rentals will be sold until 10 p.m. and are to be returned by 11 p.m. These extended rental hours allow visitors to enjoy attractions such as the canal and Indianapolis Cultural Trail while watching the sunset over downtown Indianapolis.
Wheel Fun Rentals offers a variety of rental options for the whole crew to explore the city. Bike rentals are located at White River State Park at 801 W. Washington Street. Boat rentals are located at 429 W. Ohio Street.
"Sunset Rides are perfect for a fun group outing or romantic date night," said Nicole Bowers, manager of Wheel Fun Rentals. "We love helping create memories for our visitors, and there is no better place to make memories this summer than White River State Park."
Sunset Rides will be offered July 12 and 13, Aug. 16 and 17, and Sept. 13 and 14.
To learn more about Wheel Fun Rentals, visit: www.wheelfunrentals.com.