Back to All News
Duluth News Tribune
Our View: Tourism in Duluth doing its part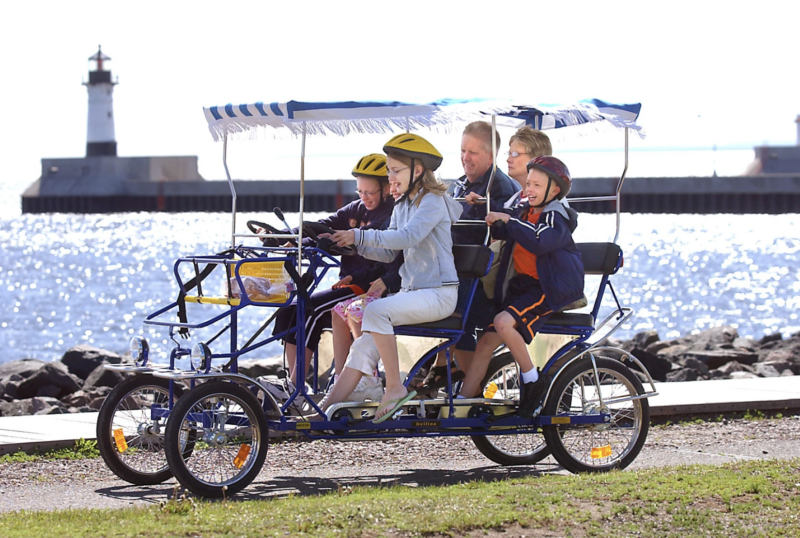 From the editorial: "Every dollar (from visitors) fuels economies locally and beyond, and every percentage-point uptick in revenues from tourism is a testimony to our community's resilience, hard work, and commitment to success."
If tourism and travel are helping to drive our nation's economic recovery following the shutdowns and doldrums of COVID-19, as Dan Rene of the Travel Technology Association argues in a commentary in the News Tribune, Duluth can hold its chin high. We're certainly doing our part.
Duluth tourism-tax data released just last week indicate visitors are back in force and spending again here — even more than before COVID-19. Every dollar fuels economies locally and beyond, and every percentage-point uptick in revenues from tourism is a testimony to our community's resilience, hard work, and commitment to success. In this instance, give extra credit to our hospitality industry, business community, and other leaders.
From January through June 2019, before the pandemic, tourism-tax collections totaled a little over $5.3 million, according to the city of Duluth Treasury Division. A year later, with everything shut down by COVID-19, tourism-tax collections plummeted during those same three months to just $3.3 million, a 38% freefall.
But during the first quarter of this year, tourism-tax collections were back, rebounding to nearly $5.7 million, a whopping 72% increase over 2020 and even 6.4% over pre-COVID 2019.
The impressive numbers don't mean everything's rosy in the heart of Duluth tourism, including Canal Park and Lincoln Park. Like elsewhere, local businesses are struggling to find enough workers, driving up labor costs. And with the cost of everything needed to run a successful business on the rise, especially food and utilities, breaking even and turning a profit remain challenging.
But, "The demand for Duluth is strong," as Brian Daugherty, president of Grandma's Restaurant, said in a News Tribune news story last week. "Not all markets are nearly as strong as we are."
And, "People are returning to travel," as Brandon Porter, general manager of Duluth's Holiday Inn & Suites, said in the same story.
That's helping to drive an economic recovery, as Rene opines — in Duluth and the Northland as much as anywhere.
Read the Full Article on Duluthnewstribune.com