Back to All News
Pleasure trip to Minnesota in the Pandemic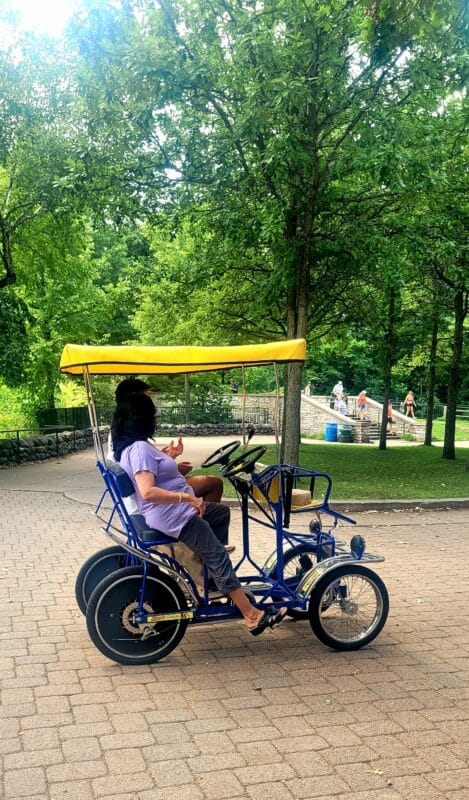 Great family fun with unique bicycles is available from Wheel Fun Rentals, for group rides of 2-6 people and also for individual riders. We had fun riding 3-wheeler and 4-wheeler bicycles around the Falls area.
Downtown eateries offer African, Asian, European, Vegan, Mediterranean, North American and South American varieties. We had a delicious vegetarian and vegan lunch at French Meadow Café – www.frenchmeadowcafe.com/  I chose an Organic healing plate: marinated grilled organic tempeh with organic brown rice, coconut red beans, sautéed seasonal greens, scallion's firecracker coleslaw, sweet potato and blood orange vinaigrette.
Besides other outdoor activities for family fun, I also show that you can do a self-kayak excursion from Paddle Share or you can go to the Bde Maka Ska (lake) boat rentals for Wheel Fun Rentals and rent a boat inexpensively there.
Otherwise, I believe the museums, riverfront, parks and lakes are great for spending time in Minneapolis.