Salt Marsh Ecosystem
Salt marshes are wetlands connecting the ocean to land and are flooded daily by the tides. They serve as critical habitat for fish, mussels and shorebirds and help to clean the water and reduce flooding. Over 80% of New York City's original salt marshes were destroyed by development of the shoreline.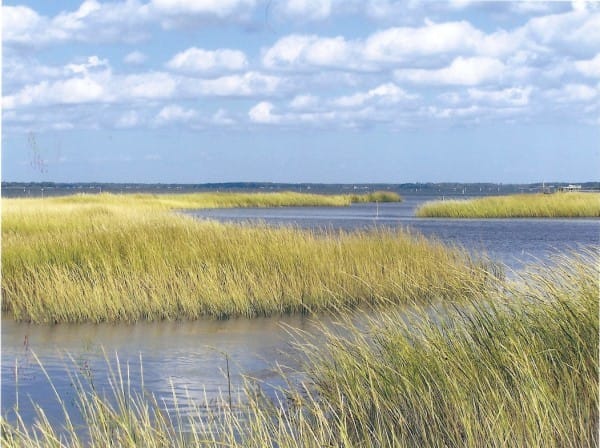 Osprey
Absent in New York City for years due to habitat destruction and pesticides, in the 1990's osprey began returning to the city each spring. Ospreys are monogamous and, much like humans, present their partners with gifts (branches, balloons, garbage bags) that are used to decorate their nests, seen high up on platforms in the marsh.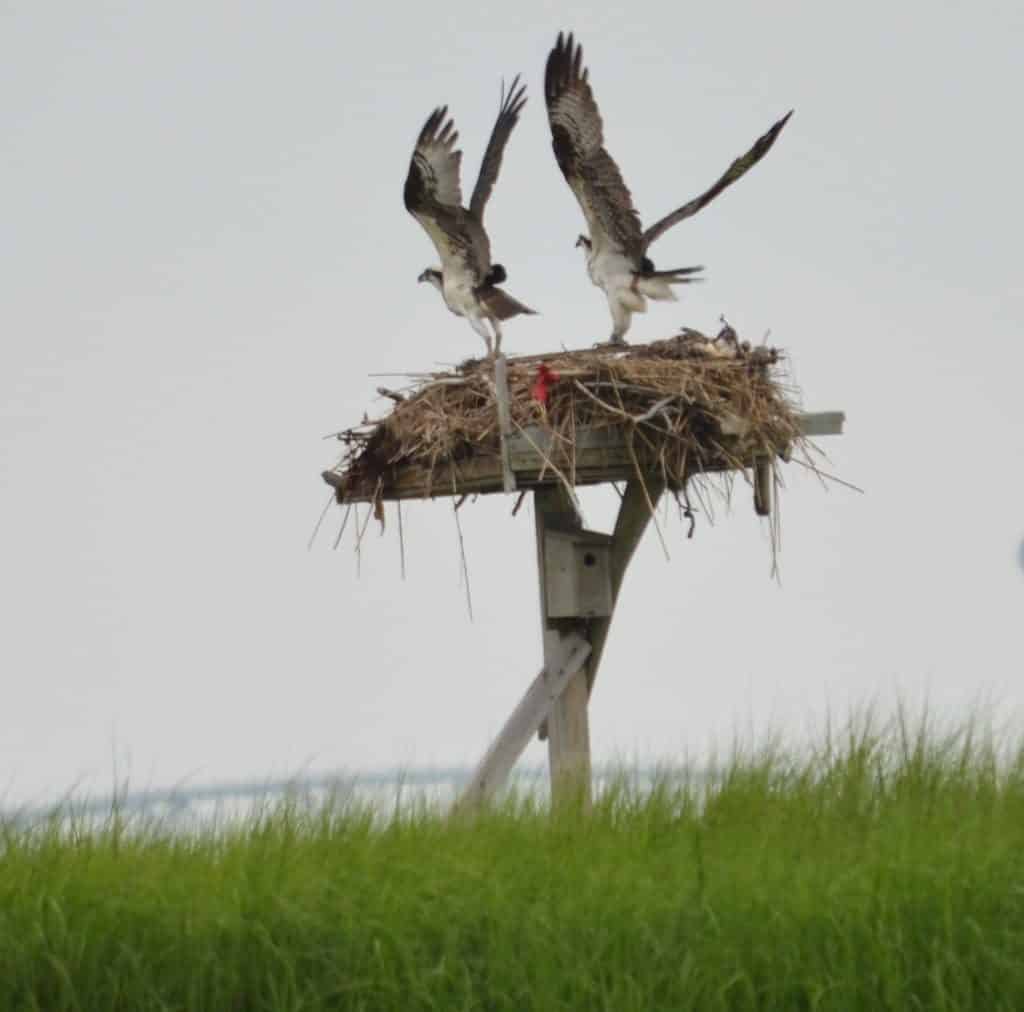 Fiddler Crab
These crabs burrow in the sand and mucky soil around salt marshes. They help break down dead plant leaves, returning nutrients to the soil. Their burrows also help aerate the soil by bringing oxygen to plant roots. Fiddler crabs are named for the male's single large claw, which is used to defend burrows and attract mates.