Back to All Press Release
Wheel Fun Rentals
Have Some Big Fun in the Big Apple with Wheel Fun Rentals
For Immediate Release:
April 3, 2015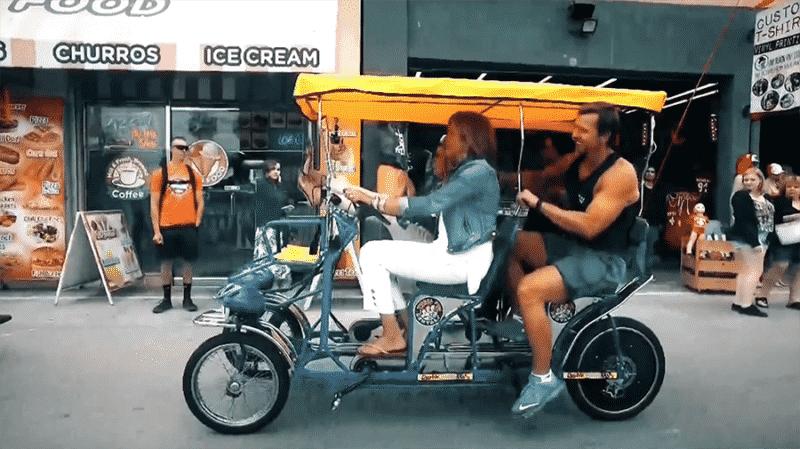 Brooklyn & Queens, NY- Get ready for some big fun!  Just in time for Easter, Wheel Fun Rentals is pleased to announce two New York locations are opening for the season.  Brooklyn's Marine Park and Flushing Meadows Corona Park in Queens will be renting a variety of bikes and specialty cycles starting April 3rd.  Imagine the wind in your hair as you guide your cycle through the twists and turns of these urban playgrounds!
"Marine Park in Brooklyn and Flushing Meadows Corona Park in Queens are outdoor gems; and we offer a unique and fun way to experience all they have to offer," said Al Stonehouse, President and CEO of Wheel Fun Rentals.  "We provide a fun and healthy way for families to unplug from their busy lives, get outside, have fun, and enjoy New York's natural splendor in the company of family and friends!"
Both Wheel Fun Rental locations offer bikes and specialty cycle rentals for riders of all ages and skill levels.  Popular items at both parks include classic cruisers, tandem bikes, a variety of three wheeled cycles, and our most popular, iconic four-wheeled carriage, the Surrey.  You'll be able to seat up to six adults and two small children in the roomy carraige of the Double Surrey.  While you're in Marine Park, spend a few hours on a bike and enjoy the sights and sounds of Marine Park's salt marshes.  If you choose to visit Flushing Meadows Corona Park, zoom around the famous Unisphere in the low-to-the-ground Deuce Coupe.  Rentals range from $8-$35.  Half-day, full-day, and multi-day rentals are available.  Please note:  watercraft rentals at both locations will be available Mother's Day, May 9th!
Marine Park

Avenue U & East 33rd Street

Brooklyn, NY 11229.

(917) 533-6196 or (805) 650-7770

Open 7 days a week: 9:00 AM – sunset
Boats Open Mother's Day weekend May 9th

Flushing Meadows Corona Park

Meadow Lake Road West

Queens, NY 11368

(917)231-5519 or (805) 650-7770

Monday – Friday: 12:00 – sunset
Saturday, Sunday and Holidays:  9:00 AM-sunset
Boats Open Mother's Day weekend May 9th
###
Media Contact: Sheena Walenta (805)650-7770
About Wheel Fun Rentals
Founded in 1987, Wheel Fun Rentals started with four-wheel Surrey cycles, evolved into specialty bike rentals and bike tours, and now offers recreational rentals of all kinds from more than 100 outlets in 16 states.  Specializing in unique bikes and tours, Wheel Fun Rentals has been offering clean, healthy family fun and affordable outdoor entertainment to more than 2.5 million customers annually from city and state parks, resorts, and retail outlets through corporate locations and franchised territories. For more information about Wheel Fun Rentals please visit www.wheelfunrentals.com or call 805-650-7770. Follow Wheel Fun Rentals: @WheelFunRentalsOfficial on Facebook, @WheelFunRentalsOfficial on Instagram, and @WheelFunRentals on Twitter.