WELCOME! WE REMAIN OPEN IN THE FALL/WINTER BY ONLINE RESERVATION ONLY. FOR SAME-DAY RENTALS PLEASE CALL/TEXT (541) 408-4568
RESERVE ONLINE NOW
Start Your Adventure!
Birthday Parties & Private Events
Host your next birthday party or private event with Wheel Fun Rentals. We have packages to fit all ages, party sizes and budget!
Be the envy of all your friends by hosting the best kids birthday party, family reunion, or other gathering.
Give us a call today! (541) 408-4568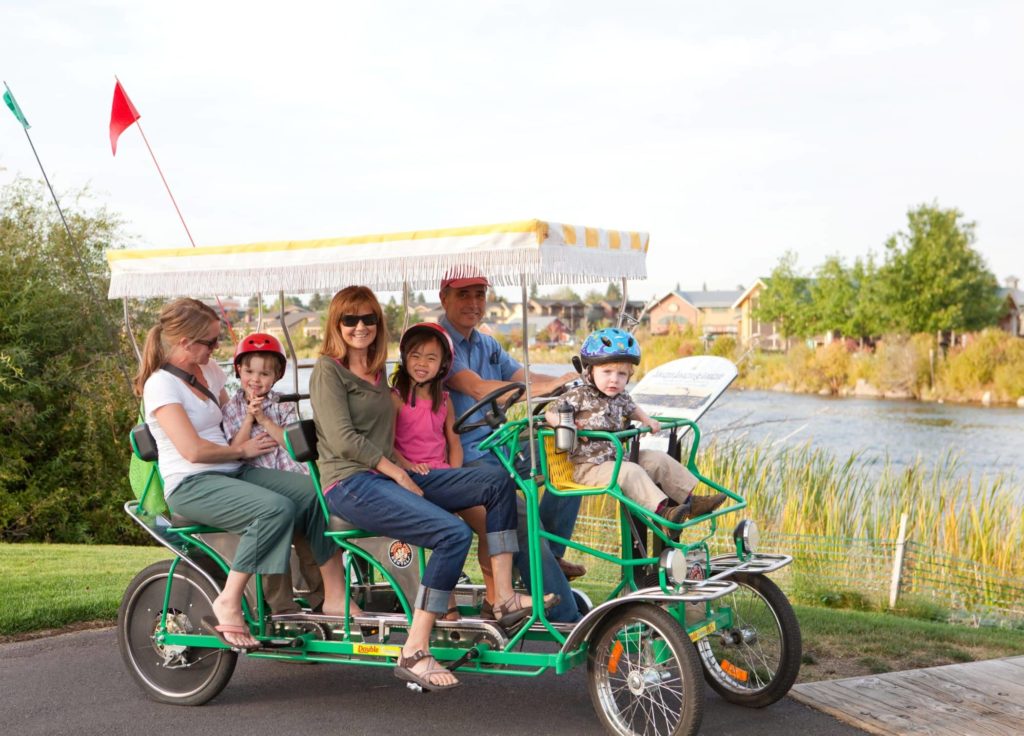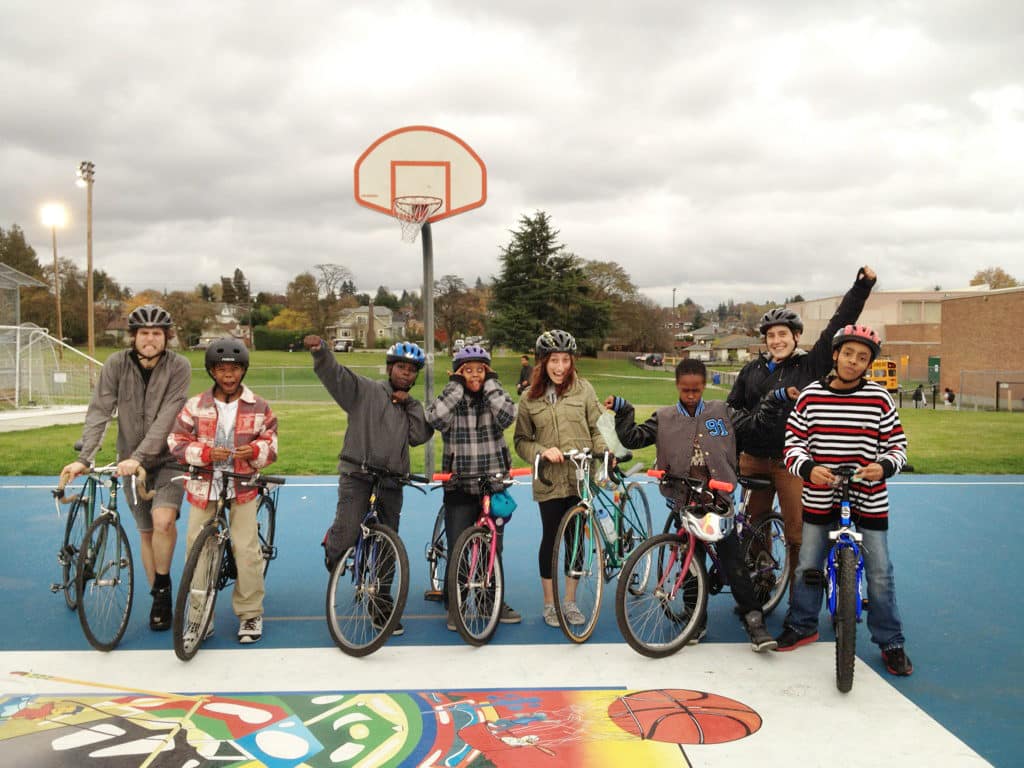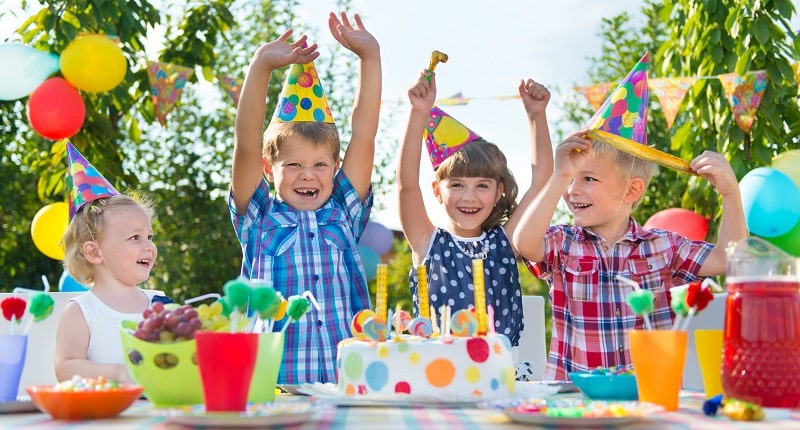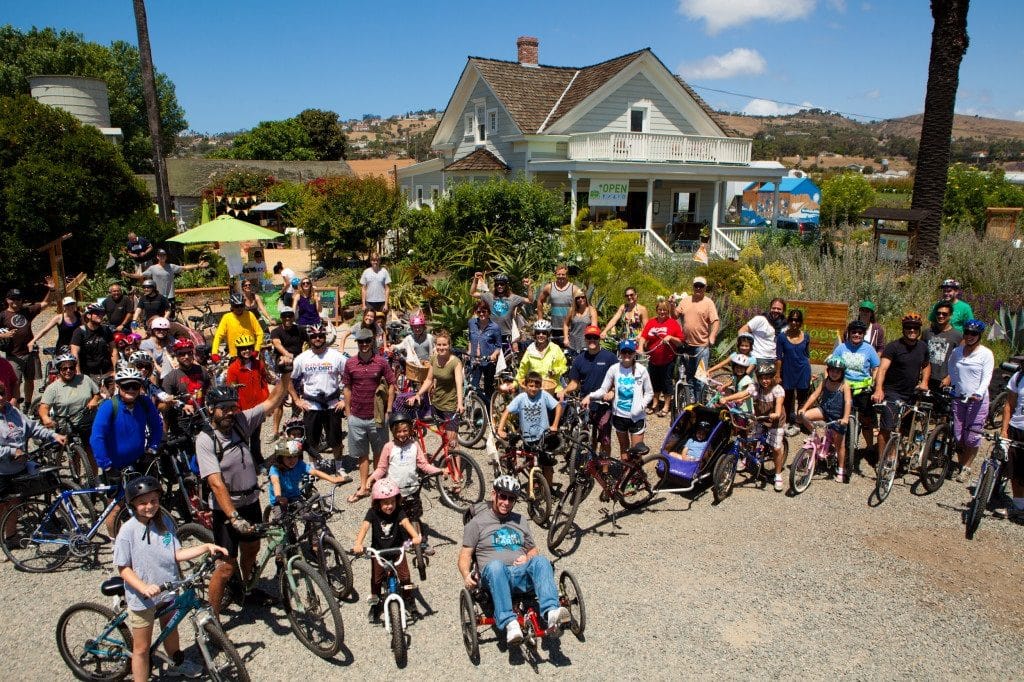 Our group events are
Perfect For
---
birthday parties
family reunions
quinceaneras
bat/bar mitzvahs
team, club, or sports parties
non-profit parties
volunteer appreciation parties
celebration of life parties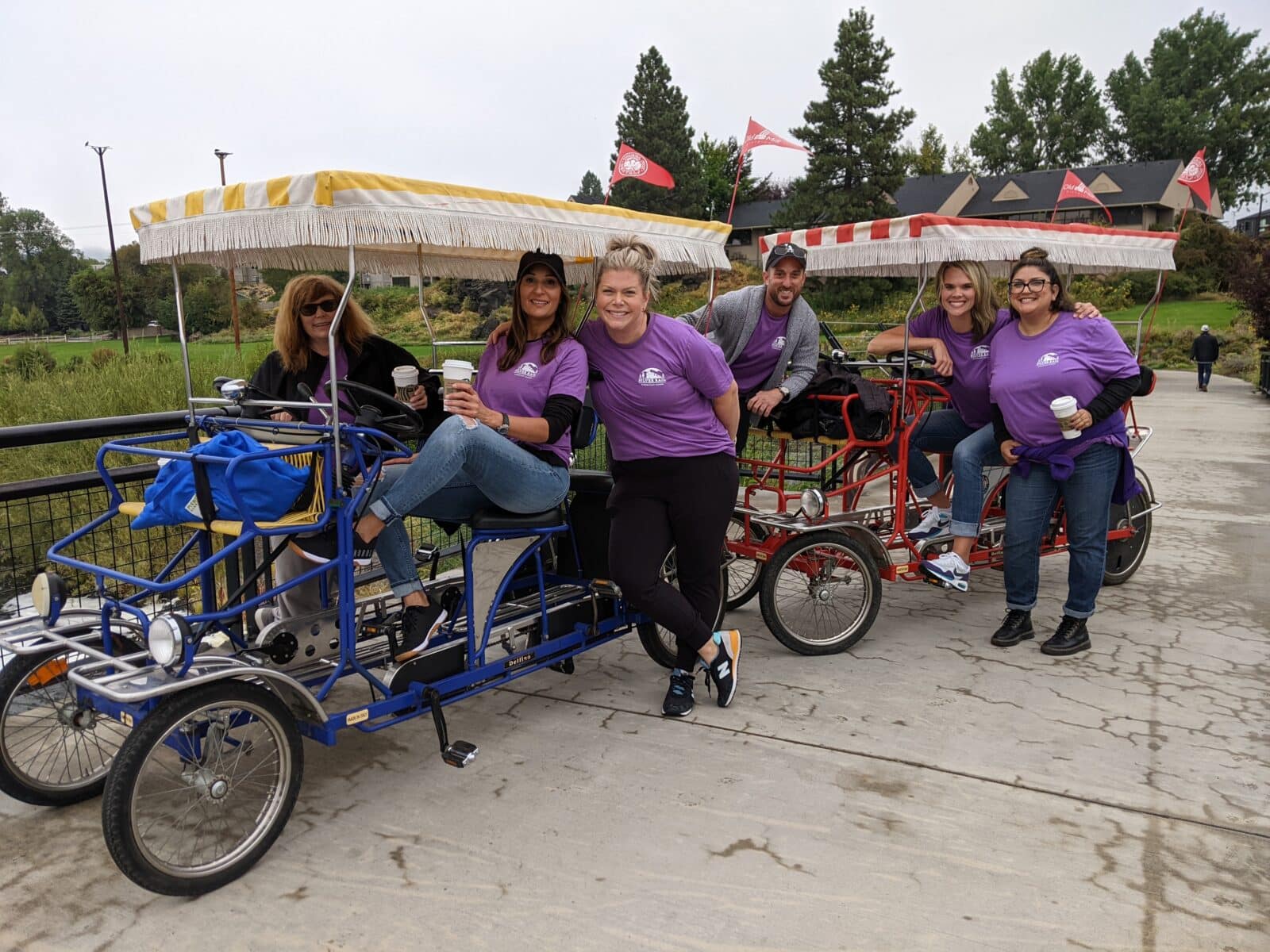 Surrey Scavenger Hunt
---
Life's events like birthday parties, school reunions, and even family reunions are always better with your closest friends! The group that pedals together, stays together... of course that has a lot to do with the fact that everyone is riding the same bike. Our Surreys seat up to nine people and an additional two small children in the front basket. We spice it up a bit by getting you into teams, setting up a course, adding a list of questions, clues, and riddles to be solved, and last but not least...IT'S A RACE! (Educational or custom pieces can be added to the scavenger hunt upon request).
Duration: 2 Hours
Note: if your group finishes the scavenger hunt before the 2 hour mark, guests are welcome to enjoy hop-on-hop privileges for any of our cycles for the duration of the event.
(541) 408-4568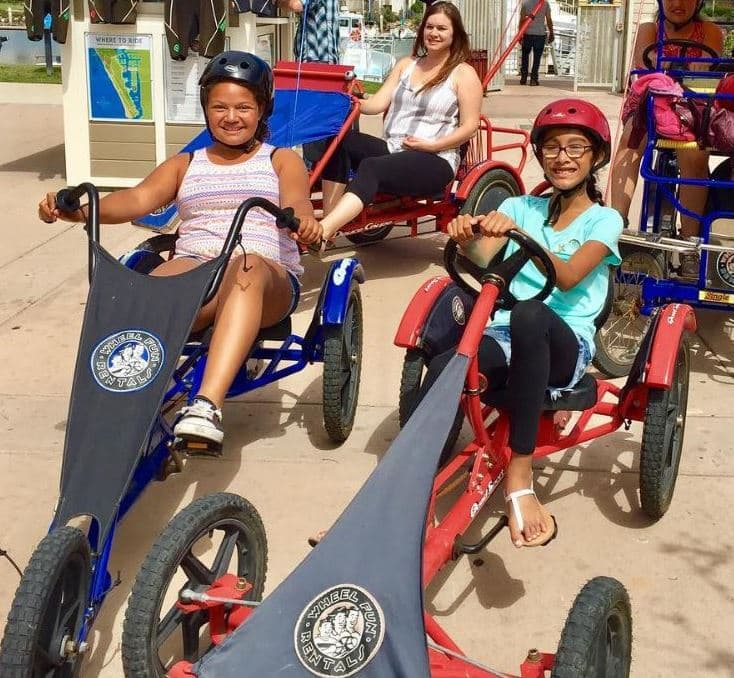 Biking Free-for-All
---
Free-For-Alls are great for bonding with friends and family in a non-structured format. This is great for groups large and small that have riders of all abilities. It enables everyone to try any of the various types of traditional bikes and specialty cycles. Race along on a Deuce Coupe with your kid, grab up to 8 friends and take a Surrey for a spin, or enjoy a ride on a Beach Cruiser. We offer a wide variety of vehicles that seat 1-9 people. The best part is you can switch from product to product on a whim with this hop-on-hop-off structure.
Duration: 2 hours
(541) 408-4568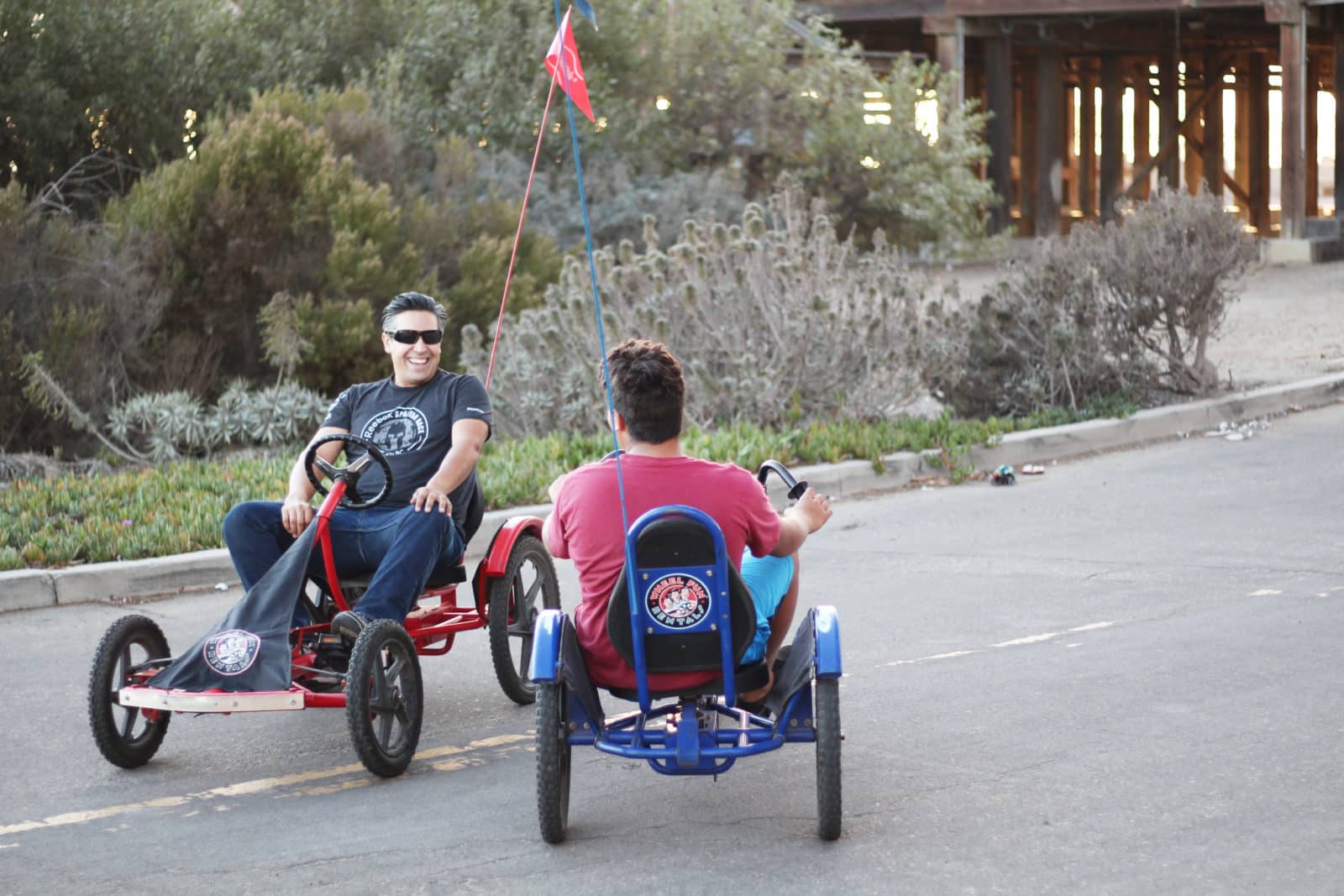 Drag Races/Team Time Trial Races
---
On your mark, get set, Go! This is a race for speed; the fastest person pedaling the Chopper, Quad Sport, or Deuce Coupe bike across the finish line is given the checkered flag and announced the winner of the Drag Race. The Team Time Trial requires a three-person team riding each of the three cycles for a combined total time. The cycles for this program can be delivered to your event or you can enjoy it at one of our Wheel Fun locations. (Offsite events incur extra fees for bike delivery and race staff)
Duration: 2 hours (other durations available, please ask for pricing).
(541) 408-4568
Check out our
Client List
---
birthday parties
family reunions
quinceaneras
bat/bar mitzvahs
team, club, or sports parties
Everyone had a blast!!!!!!! Excellent service, curious, helpful, upbeat. Wasn't sure how everything would work out as I had never done the ride before but everyone raved about it. Thanks for an excellent event!
Karen Hunt, 60 is the New 40 Club
We had a blast for my son's 7th birthday. Wheel Fun Rentals was the perfect combination of an outdoor location, a place where I could bring my own food and drinks, and awesome fun! Family and friends couldn't stop talking about what a unique party it was!
Sarah
We hosted a big family reunion and chose Wheel Fun Rentals as the meet up place because it would give us something to do. And boy are we happy we did. My grandma hasn't ridden a bike in decades, but could easily ride the Surrey with us. Thank you for the lasting memories!