Back to All News
Metro.us
Parks on Tap's Second Location Offers a Scenic Way to Social Distance
Parks on Tap's Second Location Offers a Scenic Way to Social Distance by Molly Given for Metro.us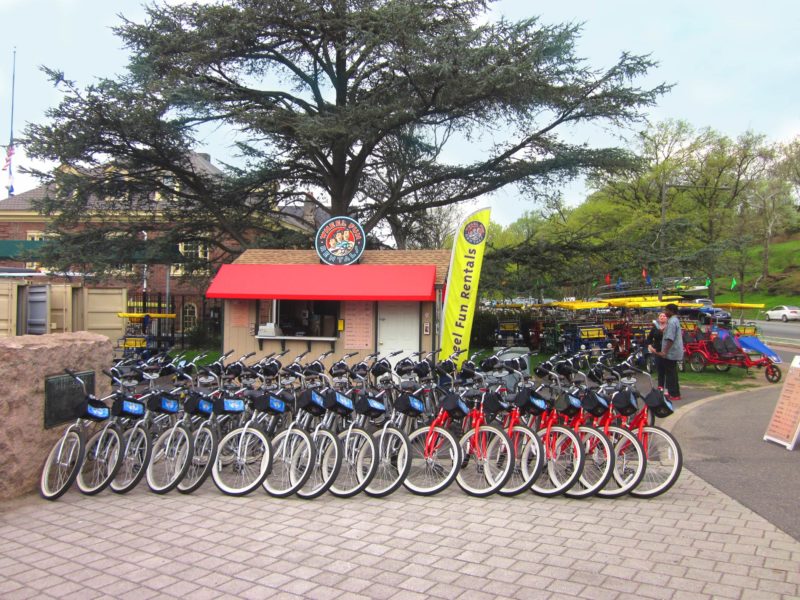 Celebrate summertime in Philly with a brand-new pop-up event in Fairmount Park – bringing residents the best of the best from local restaurants, breweries, wineries and more! The Parks on Tap traveling beer-garden began at Fairmount Horticulture Center Arboretum and has been so popular that a second location has been added at the famous Fairmount Water Works.
The festivities continue at our Boathouse Row location off of Kelly Drive, where guests can rent a classic 4-wheeled Surrey for the whole family, or cruise along the Schuylkill River on single-rider City Bikes.
"Parks on Tap will join and work with the existing business community outside Water Works, including Cosmic Cafe, a farm-to-table organic cafe option for guests, and Wheel Fun Rentals, which offers family-friendly 4-wheel multi-passenger surrey rides for sight-seeing along Boathouse Row. Wheel Fun is offering free rentals to medical first responders (hospital and urgent care workers, EMTS, paramedics and firefighters) as well, and organizing partners encourage everyone to support these partners while they also explore new park spaces during their day with Parks on Tap."
Social distancing is required, with markers set up to make it easy for visitors to leave enough space around their group. Lawn chairs and picnic tables spread out beneath shade covers create the perfect atmosphere to relax and enjoy the outdoors.