Back to All News
Seattle Award
Wheel Fun Rentals at Alki Beach Receives the Seattle Award for 2022
Recognizing and Honoring The Best of Business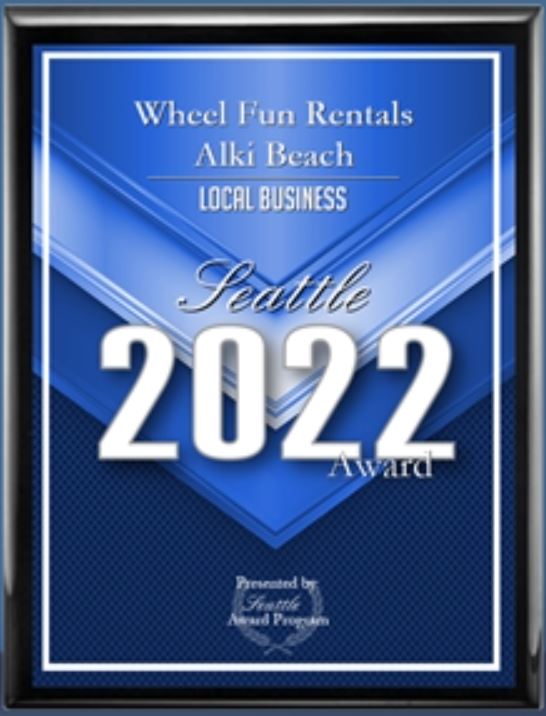 From the press release:
Each year, in and around the Seattle area, the Seattle Award Program chooses only the best local businesses. We focus on companies that have demonstrated their ability to use various marketing methods to grow their business in spite of difficult economic times. The companies chosen exemplify the best of small business; often leading through customer service and community involvement. These exceptional companies help make the Seattle area a great place to live, work and play.
For most companies, this recognition is a result of your dedication and efforts as well as the work of others in your organization that have helped build your business. Your team is now a part of an exclusive group of small businesses that have achieved this selection.
Various sources of information were gathered and analyzed to choose the winners in each category.  Winners are determined based on the information gathered both internally by the Seattle Award Program and data provided by third parties.
The Seattle Award Program was established to recognize the best of local businesses in our community. Our organization works exclusively with local business owners, trade groups, professional associations and other business advertising and marketing groups. Our mission is to recognize the small business community's contributions to the U.S. economy."