Back to All News
Milwaukee County Parks
On the Water
Milwaukee County Parks are the gateway to Lake Michigan and the county's three rivers, lagoons, lakes and waterways.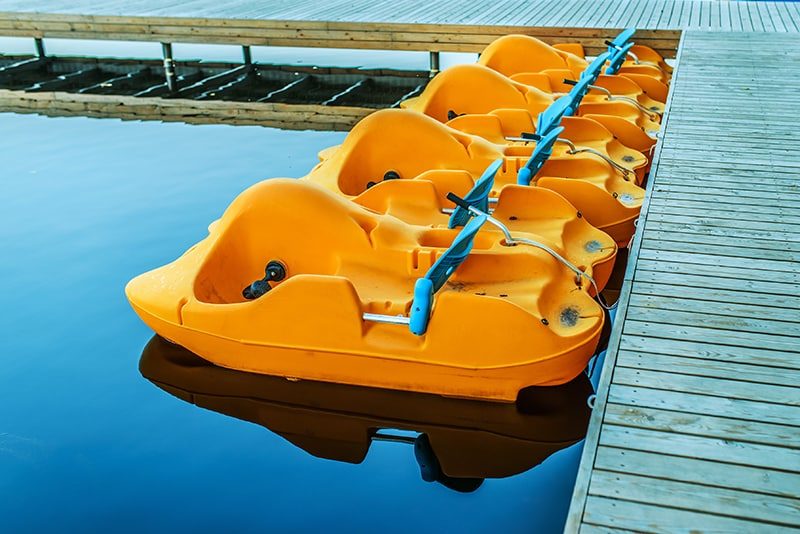 Boating on Lake Michigan
McKinley Marina is the gateway to Lake Michigan. Transient and permanent berths are available as well as day permits for launching motor boats, jet skis and non-motorized boats. New to sailing? The nearby Community Sailing Center offers lessons.
Boat Launches
Get on the water with boat launches at McKinley Marina, South Shore Park, Bender Park and the downtown Milwaukee River launch site. Season and daily launch passes are available here.
Pedal-boating, Kayaks, & Canoes
Spend a day on the water by renting a pedal boat, stand up paddleboard, kayak or canoe at Veterans Park Lagoon. Head to Wheel Fun Rentals' booth during the summer season.
Fishing
Around 20 park lagoons are stocked with fish from the Hunger Taskforce fish hatchery. To fish, you'll need a fishing license and inland trout stamp from WI DNR. A fish cleaning station is also available at South Shore Park.
Surfing, Jet-Skis, and Kiteboarding
Lake Michigan, aka the Third Coast, is a prime spot for water recreation throughout the year. Jet Skis are available to rent at Veterans Park, or head to Lake Effect Surf Shop to grab the gear you'll need for some Lake Michigan wave riding.