Back to All News
The Gazette
Business Beat: Finance, Song, Food
Business Beat: Finance, Song, Food by Jo Murray for The Gazette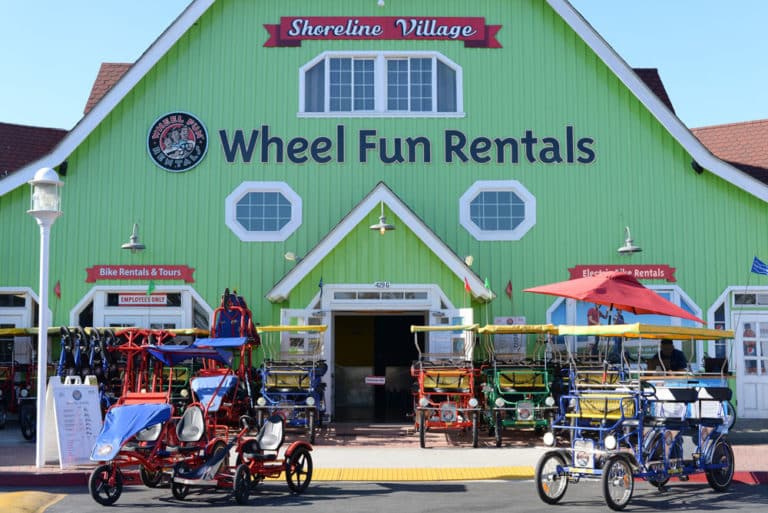 Wheel Fun
Wheel Fun Rentals, 429 Shoreline Village Drive, is the rental company that has all kinds of bikes at Shoreline Village, and the Swan Pedal Boat rentals across the way in Rainbow Lagoon, is offering first responders one hour free rentals for the rest of the year. Just show your badge or ID — and the offer includes firefighters, EMTs, police, hospital and care workers.
The Long Beach location has an inventory that includes 2-, 4- and 6-person surreys. They don't have fringe on top, but you still might want to sing the song from the musical "Oklahoma" while peddling one of these great rides along the bike path.
For night rentals, they have tricked out the single and double surreys with purple LED lights. The Swan Pedal Boats also have LED lights.
For those who enjoy a bit of help when peddling, there are electric versions. For families, there are tandem bikes, kids' bikes, kids' trailers, and tag-a-longs to connect to the back of an adult bike. The rental inventory includes strollers and wheelchairs.