Back to All News
Long Beach Post
Things to Do in Long Beach this Weekend
RESERVATIONS REQUIRED  – BOOK NOW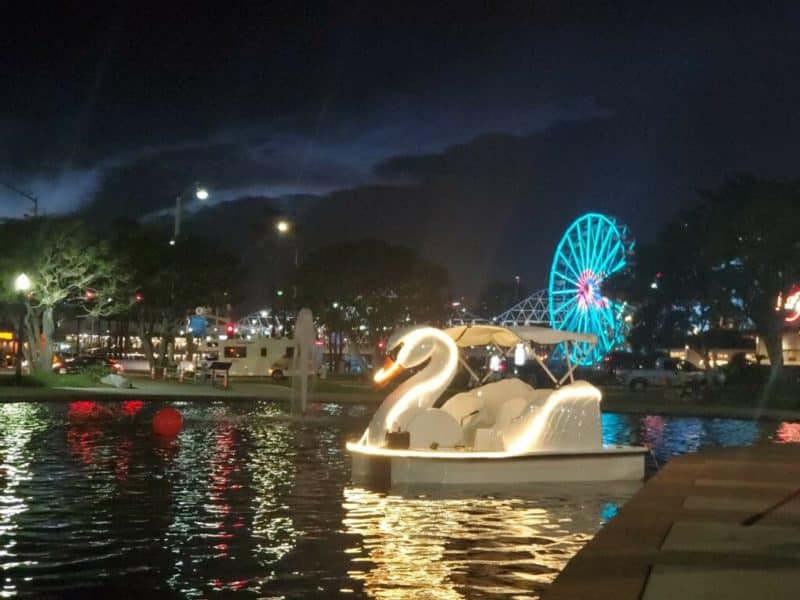 Downtown's newest waterside attraction comes in bird form this weekend, with the ascension of swan pedal boats to rent on the Rainbow Lagoon waters. Coast along Shoreline Drive or around the Rainbow Lagoon's grassy islands. Or, if your legs can handle it, cruise on up around the Long Beach Convention Center—you've got options.
"Our bike rental location at Shoreline Village has been a Long Beach staple for years," Al Stonehouse, President of Wheel Fun Rentals said in a press release. "We're thrilled to offer a new activity that both locals and travelers can enjoy both in the sunshine and under the stars."
The evening experience of the swan pedal boat rentals is what we're most excited about. All of the boats have LED lights mounted onto the sides and neck of the boat, so when the sun goes down, the lights turn on and transforms the waterfront lagoon into a soft, glowing landscape. The nighttime ride is very popular in Echo Park, where Wheel Fun Rentals is also stationed, so we're betting Long Beach will enjoy it just as much.

Swan Pedal Boat Rentals at Rainbow Lagoon will be available to the public beginning Saturday March 7. Wheel Fun Rentals is located on the corner of Shoreline Dr. and Pine Ave. For most convenient access, park at The Pike Outlets parking garage; 65 Cedar Ave. Rentals will be available from 10 a.m. to 10 p.m., seven days a week. Prices are per-person, and are $11 an hour for adults, and $6 an hour for kids 17 years old and under. For more information visit their website, here. (CJ)