Back to All News
LONG BEACH POST
Top Things to Do Outdoors in Long Beach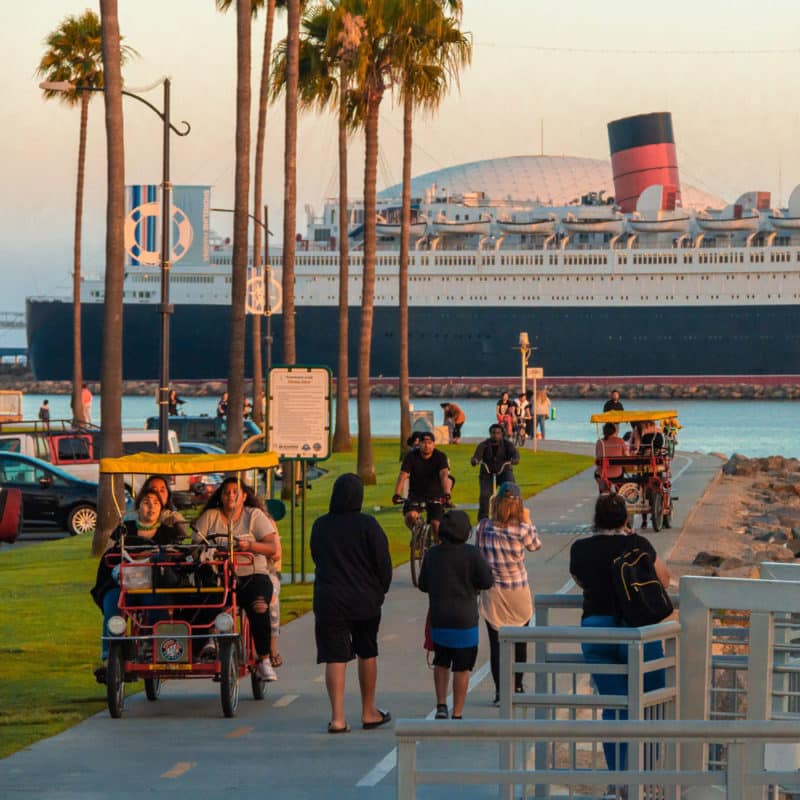 Let's face it – staycations are hot right now.  Staycations are great for rejuvenating oneself and don't require a lot of travel hassles or spending a lot of money.  The best staycations have a variety of fun, relaxing activities while staying close to home.
Not many locales offer such diversity, especially an outdoor playground with 5½ miles of sandy beaches, eclectic food and shopping choices, arts and culture, and an abundance of sunny weather. Yet, if you live in Long Beach, California, then you have it made!
Long Beach is blessed with diverse districts each serving up a plethora of exciting outdoor activities that are easily walkable.  Why not familiarize yourself with the plethora of Long Beach walking maps spanning the entire city while you're planning your amazing summer staycation?
Explore Downtown Long Beach
Art, cuisine, shopping, boutique hotels and more abound within the 1.38 "un square" miles of the city by the ocean. Discover what's available in this great interactive map.
Get to know each of the five districts by downloading any one, or all, of these 2.4 to 3 miles walking loop maps for a self-guided walking tour.
If you prefer your bicycle, downtown Long Beach is very bike friendly.  Ride your own or rent a bike at Wheel Fun Rentals.
Get out of town in town! Transport yourself from Long Beach to distant lands by visiting the Aquarium of the Pacific's outdoor exhibits and natural habitats... Read full article here>>
Featured in the Long Beach Post, Aug. 26, 2020