Back to All News
Irvine Moms Network
Valentine's Day Family Fun with Rainbow Lagoon Swan Boats
Valentine's Day Family Fun with Rainbow Lagoon Swan Boats by the Irvine Moms Network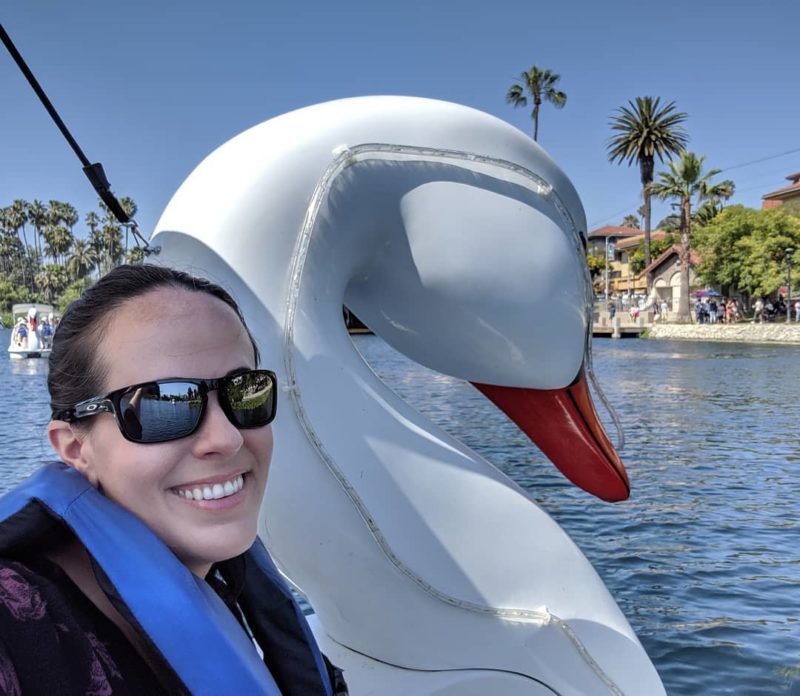 This is going to a special celebration for Valentine's Day, in regards to how we enjoy and choose to spend the day with the Pandemic restrictions.
We still have to be cautious about our activities, and we thought a rental of the Rainbow Lagoon Swan Boats by Wheel Fun Rentals was just the right fit for us.
We have found a special activity that is outdoors, COVID-safe, and fun for the family – the swan pedal boat rentals at Rainbow Lagoon Park in Downtown Long Beach!
RESERVATIONS REQUIRED  – BOOK NOW
Why this is great:
We enjoyed going during the week when it was not so busy.  We wanted to do something unique and special as a family to celebrate Valentine's Day.
We got to explore Rainbow Lagoon with the backdrop of Rainbow Harbor and Downtown Long Beach.
If you are looking for a relaxing activity this is for you – sit back, relax, and take a leisurely ride! The best part of it all was watching the sunset from our swan pedal boat.
What to expect:
A valid driver's license or State ID are required. Life jackets will be provided.
The Rentals are available during the week and weekend as well.
The waters are calm and safe so there is nothing to worry about.
Perfect for a relaxing afternoon on the water with a picnic lunch!