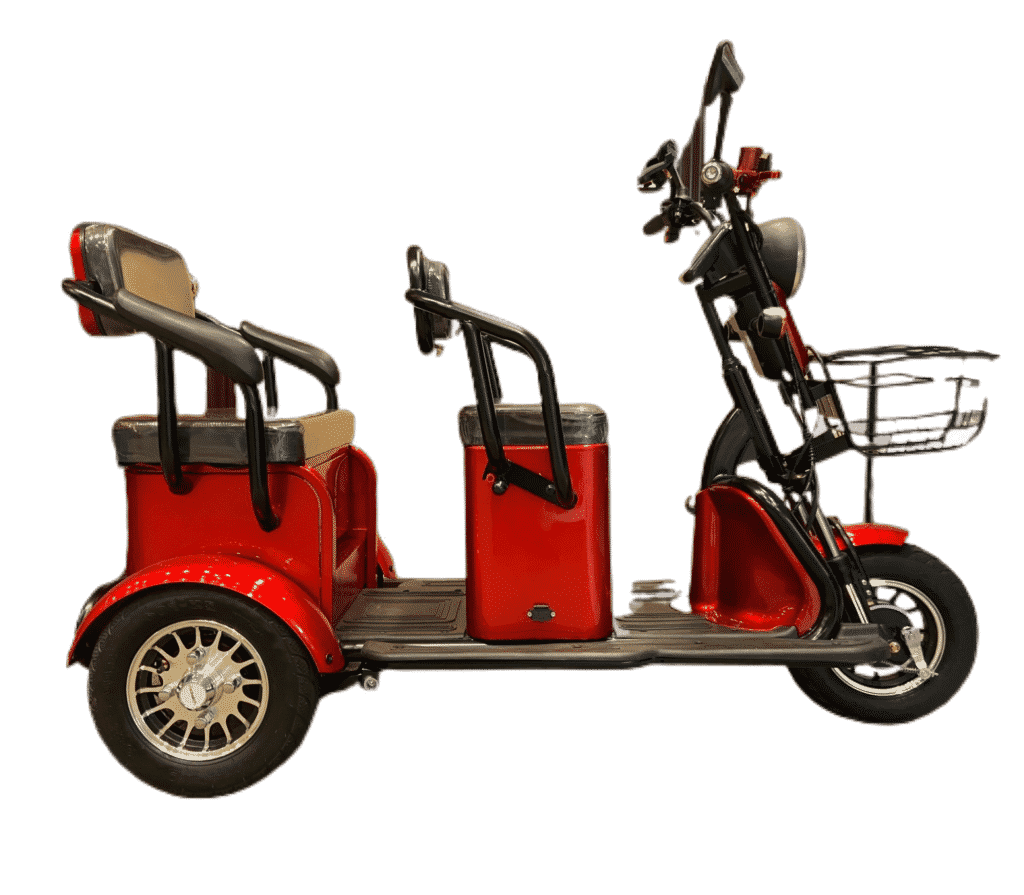 Electric Trike
Hourly: $49.95
2 Hours: $75.95
4 Hours: $95.95
Electric Trike
Capacity
Product Info
With a tight turn radius, a 15-20 mile range, and a speed of up to 15 miles per hour the ETR200 Electric Trike is just what you need to see more in less time! Features include a rear storage bin, a front basket, turn signals, and headlights. You can rent for up to 5 hours.
- Electric trike drivers must be at least 18 years of age and have a valid driver license. Passengers must be at least 6 years of age.
- All riders of electric trikes must wear helmets - California State Law
Note: Multiple factors affect how far you will get on a single battery charge including: hills, headwinds, and rider weight.