Try Our New
Find & Seek Trivia Game
Check out our new interactive find and seek trivia game offered FREE with every pedal boat rental.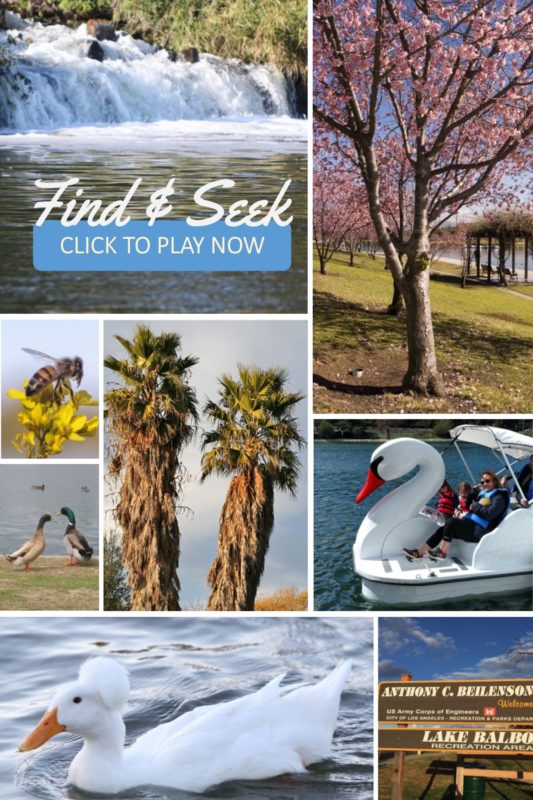 Get ready, get set, play!
Your swan pedal boat rental got even more fun with our new interactive Find & Seek Trivia game. This entertaining brain-game is offered free with your pedal boat rental.
Learn about Anthony C. Beilenson Park (aka Lake Balboa Park) while you play. You'll learn historic facts about the lake, information about the park, facts about the local plant and animal life and more!
The game combines good old fashion Find & Seek, Eye Spy, and Trivia.  Test your knowledge, vision, and intuition as you play and ride around the lake.
TO PLAY – simply scan the QR code on the neck of the swan with your cell phone's camera (or come back to this web page from your mobile device) during your swan pedal boat rental.