Back to All Press Release
Wheel Fun Rentals
Electric Bikes Roll into Wheel Fun Rentals In Ventura County
For Immediate Release:
October 15, 2021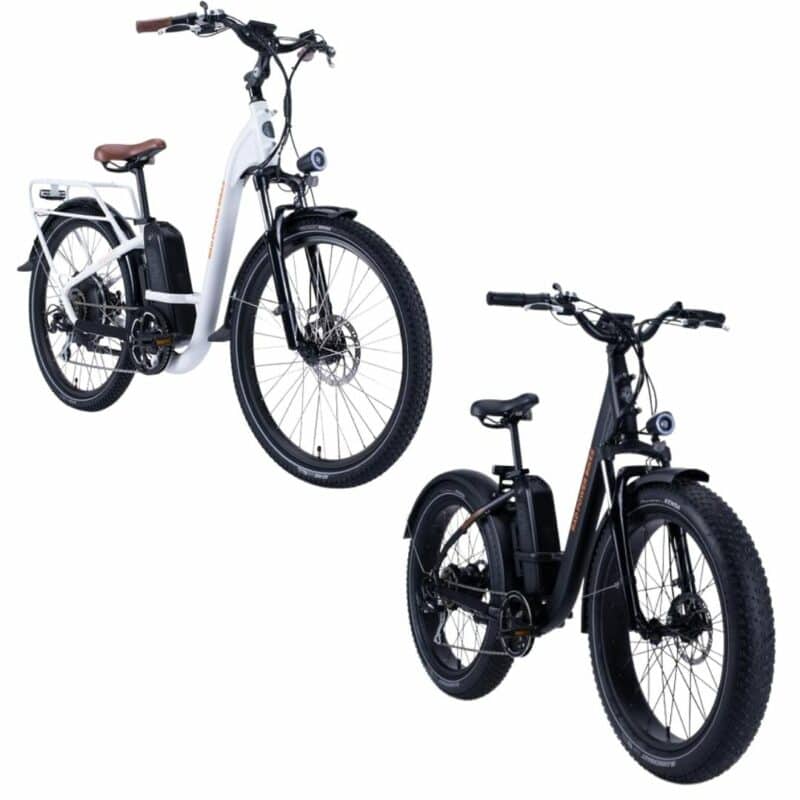 Ventura, CA – Wheel Fun Rentals is excited to announce the addition of new Electric Bikes to the fleet at their beachfront locations at the Ventura Pier and the Embassy Suites Mandalay Bay Resort in Oxnard. Wheel Fun Rentals' latest electric offering gives riders a stylish new way to enjoy the stunning beaches of Ventura County and are now available for rent.
Electric Bike rentals are $20 an hour, $49 for a half-day (up to 4 hours) and $75 for a full-day rental (up to 8 hours) and online reservations are available at Wheel Fun Rentals' Ventura Pier location. For more information or to make an electric bike reservation at the Ventura Pier, visit wheelfunrentals.com/ventura-electric.
"With FUN as our middle name, we like to see people moving, pedaling, and enjoying the great outdoors," said Michael Ullerick, Wheel Fun Rentals' Director of Operations. "Our new electric bikes are an exciting addition to our fleet that will allow locals and visitors to see Ventura and Oxnard's beautiful beaches and spend a relaxing afternoon sight-seeing without breaking a sweat."
Electric bike riders must be a minimum of 16 years of age or older, and one member from each party must be 18 years of age or older to sign the rental waiver.  Wheel Fun Rentals' premium electric bikes boast a robust battery life, providing enough power to easily ride over 20 miles and are perfect for exploring the abundant bike trails to Ojai or Carpentaria on the self-guided e-bike tour offered free with your rental. They are lightweight and easy to ride. Specifically designed with comfort in mind, these class 1 electric bikes offer varying levels of power so riders can choose to let the electric bike do most of the work.
In addition to the the new Electric Bikes, Wheel Fun Rentals offers a full variety of rental products including their flagship 4-wheel Surreys, sporty recumbent cycles, beach cruisers, boogie boards, beach rentals, self-guided bike tours, and more.  For additional location information, current hours of operation, and to learn more about Wheel Fun Rentals available recreation options, visit wheelfunrentals.com/Ventura.
Wheel Fun Rentals, headquartered in Ventura, has been in the recreation business for over 30 years, and customer safety and health are always a top priority. Wheel Fun Rentals continues to operate with enhanced COVID-19 safety measures. For more information visit wheelfunrentals.com/COVID-19.
###
Wheel Fun Rentals Media Contact:  Sheena Walenta • (805) 650-7770  •   sheena@wheelfunrentals.com
About Wheel Fun Rentals
Founded in 1987, Wheel Fun Rentals started with four wheel Surrey cycles, evolved into specialty bike rentals and bike tours, and now offers recreational rentals of all kinds from more than 100 outlets in 16 states.  Specializing in unique bikes and tours, Wheel Fun Rentals has been offering clean, healthy family fun and affordable outdoor entertainment to nearly 3 million customers annually from city and state parks, resorts, and retail outlets through corporate locations and franchised territories. For more information about Wheel Fun Rentals please visit www.wheelfunrentals.com or call 805-650-7770. Follow Wheel Fun Rentals: @WheelFunRentalsOfficial on Facebook, @WheelFunRentalsOfficial on Instagram, and @WheelFunRentals on Twitter.