Back to All News
Fox 4 News
Lakes Park in Fort Myers was Welcoming Back Guests this Weekend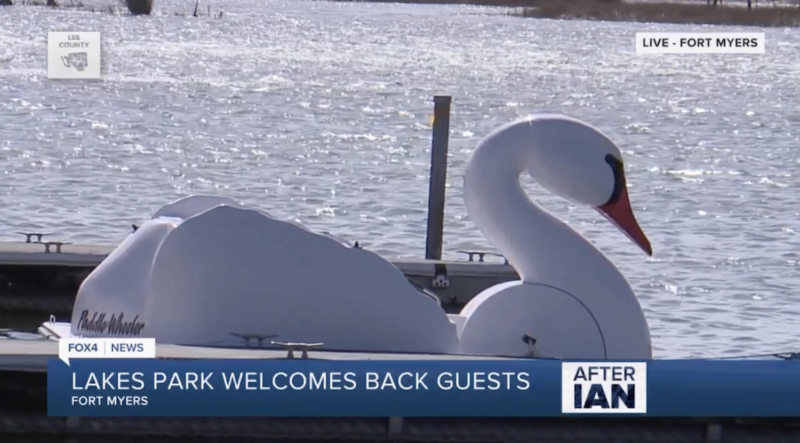 FORT MYERS, Fla. — After being utilized for three months as a base for thousands of state and federal emergency responders after Hurricane Ian, Lakes Park in Fort Myers was welcoming back guests this weekend.
Scott Ellington, who works for the bike and rental shop Wheel Fun Rentals inside the park, spoke with Fox 4 about the impacts from Ian.
"Our main marina here has taken a big hit." Ellington added that "the ramp ended up on the other side of the boardwalk."
Despite the setbacks, Ellington says opening week was a success.
"Our concession was super busy with our Whistle Stop ice cream shop, the train was packed," said Ellington.
A big part, according to Ellington that allowed the park to reopen, was the amount of work done by the park's staff.
"They had limited capability while the FEMA workers were in here to get the park back up and running for the public and with the limited amount of time they did an amazing job," said Ellington.
It's a job that Ellington said has helped welcome people back to one of Lee County's most visited parks, and despite a colder start to the weekend, things should warm up.
"We definitely have brighter days ahead," said Ellington.
Ellington says the park is also bringing back the Farmers Market on Wednesdays.