Back to All News
Indy Star
11 outdoor places in metro Indy to have fun with your kids this summer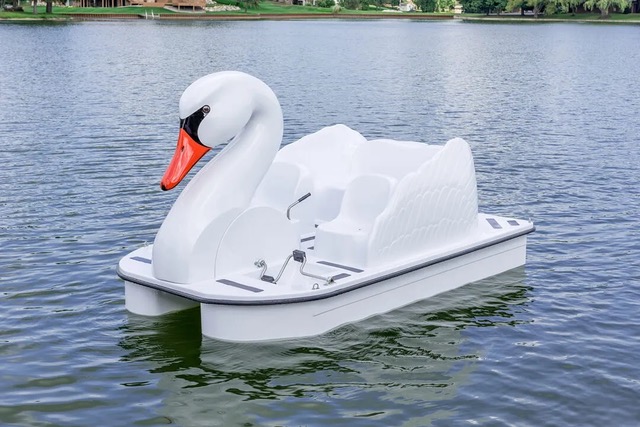 Gas prices are sky-high. Air travel can be a nightmare — if you can even find a flight with tickets for the whole family. So what better time for a staycation?
Even if you're planning to introduce your kids to fresh croissants and the Louvre this summer, once you're back home in Indiana there's plenty of things to do. Here's a rundown of some weekend activities that will be fun for the whole family, with an emphasis on the outdoors, as summer and early fall can bring some of Indiana's nicest weather:
2022 summer guide:Things to do and entertainment to see in Indianapolis
Get on the water not in the water
Indianapolis may be the largest city in the nation not on a navigable waterway but that doesn't mean you have to stay landlocked. There are plenty of boating opportunities in the area even for water novices.
Swan Pedal Boats: The pedal boats on the downtown canal have upgraded to swan boats, ala the Boston Garden's famed bird boats. Hop on one of these large white birds, which can seat up to five, and pedal yourself up and down the canal with the cityscape in the background. If you prefer to propel yourself through the water with your arms, not your feet, you can rent kayaks instead.
Info: Wheel Fun Rentals, 429 E. Ohio Street, Firehouse #13; (317) 363-9353; $42 an hour for swan boats; $21 for single kayak; $27 for double kayak.
Eagle Creek paddle boats: If you find the canal too confining for your water excursions, hit the open sea — well, how about the open reservoir — at Eagle Creek Park. Here you can rent kayaks as well as stand up paddleboards and paddle boats that seat four. If you're feeling even more flush, you can even rent a pontoon boat that does the work for you. If you're more a turf than surf type of family and want to try a new conveyance, you can also rent electric bikes at the same location to zip around the park.
Info: Eagle Creek Outfitters, 7602 Walnut Point Road; (317) 207-1724; Kayaks start at $21 for single; $28 for double kayak; canoes are $28 an hour; SUPs are $25; paddle boats are $32; and pontoon boats are $175. Electric bikes start at $20 an hour.